Call of Duty Modern Warfare 2 early access looms and we're just over a day away from being able to get stuck into the Modern Warfare 2 campaign ahead of the shooter's full release. If you're wondering how to get the Oni operator in Modern Warfare 2, you'll be pleased to know that it looks like there might be more than one way to do that. Why do we think this? Well, a PlayStation Blog post on how Infinity Ward created the aforementioned Oni operator seems to suggest that he will be the only operator featured in upcoming PS Plus Combat Packs.
If you're someone who has played the last three Call of Duty titles on a PlayStation console, you'll know that every few months, players with an active PS Plus membership were able to pick up an exclusive Combat Pack. These often featured a mid-rarity operator skin, a weapon blueprint, and some associated cosmetics – like a Calling Card and an Emblem.
Even if you're not someone who cares a whole lot about these sorts of things, it was a fantastic way to flesh out your armory of weapon blueprints and a nice enough bonus reward for PlayStation players.
With these being back for Modern Warfare 2 and the next Call of Duty battle royale – when the Warzone 2 release date arrives – the PlayStation Blog on the creation of Oni has offered some unexpected insight into what players can expect in the coming months.
Discussing the future of Oni, Activision writer Daniel Noel has stated that "players will be seeing different iterations of Oni in the Call of Duty Warzone 2.0 Combat Packs available free for PlayStation Plus members starting in Season 1 of Modern Warfare 2 and Warzone 2.0".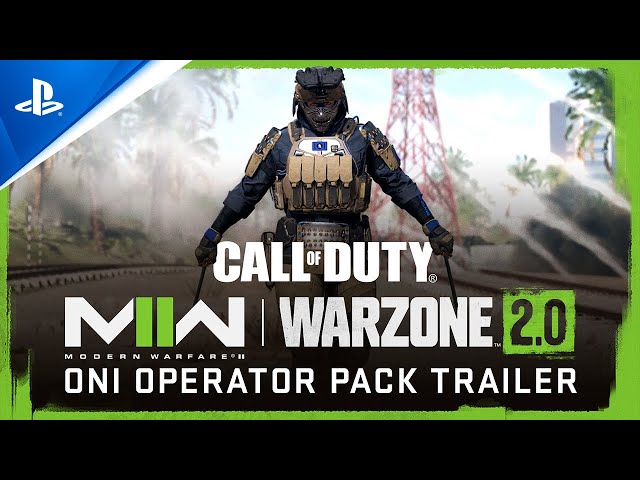 While this doesn't explicitly detail that the Oni operator is going to be the only operator featured in any upcoming PS Plus Combat Packs, it does seem to suggest that this operator will – at the very least – feature in more than one. However, we're inclined to suggest that he will be the sole focus of these for at least a year's worth of Combat Packs.
However, don't quote us on that right now. We're just going to have to wait for more details when the Modern Warfare 2 Season 1 start date rolls around – although, we don't usually hear about what's in PS Plus Combat Packs ahead of time. Whether you're looking forward to this skin or not, it's clear that Modern Warfare 2 is going to be one of the best competitive FPS games out there.