We know it feels like we've been waiting a long time for Season 2, but the next major Modern Warfare 2 update is finally on the way – and there's quite a lot to look forward to. We know MW2 Season 2 is adding four new maps that aren't really new at all, but there is Ranked Play; so, it isn't all bad. Or, is it? Treyarch is introducing some changes to Ranked Play in Modern Warfare 2 and it's going to make the first few weeks a nightmare. There's not going to be any placement matches anymore.
Ahead of the Modern Warfare 2 Season 2 release time, Treyarch took to the Call of Duty blog to share some specifics on what players can expect from this new iteration of Ranked Play – which is always very exciting.
For the most part, a lot of this information was information we expected to see. The maps and modes available when Modern Warfare 2 Ranked drops are all following the official Call of Duty League (CDL) ruleset and there's going to be some interesting rewards for hitting higher Modern Warfare 2 ranks in Ranked Play.
However, Treyarch has also confirmed that it's going to remove placement matches for players looking to jump into Ranked Play in Modern Warfare 2. Here's what the blog has had to say about it:
"In Modern Warfare 2 Ranked Play, everyone will start out as a Bronze Ranked player. That means you will get to play at any time you want with no placement matches… This nets out to a simpler overall experience."
Treyarch has gone on to explain how it has removed "Ladders and Ladder Points" in favour of a SR-focused Skill Division system and a seperate reward-laden Ranks system. But, what is hasn't gone on to explain is that the removal of placement matches is going to make the first week of Modern Warfare 2 Ranked Play a bit of a mess. For all of Vanguard's faults, its' Ranked Play mode did have five Skill Evaluation matches – something that should have sorted players into their appropriate ranks before jumping into the full Ranked Play experience.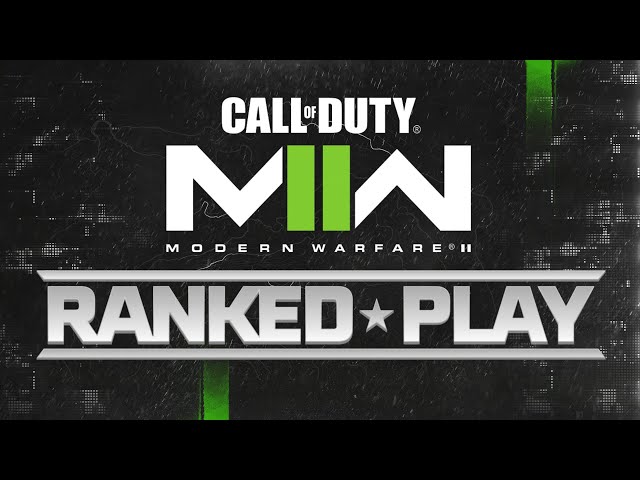 Without placement matches, as we mentioned above, everyone is going to start in the Bronze Rank. This then presents an unavoidable situation where low-skill players and high-skill players are going to match up against one another. When you couple this imbalance with the fact that this iteration of Ranked Play is going to put "more weight and reward on winning matches", it's going to create an uneven experience for players; high-skill players should find things a lot easier at first, but low-skill players could find that they struggle a lot more at first.
Of course, we don't know exactly how long it's going to take for everyone to settle into their appropriate rank in Ranked Play, but it could take a little while for lower skill players to find their feet if they're going toe-to-toe with players traditionally at higher ranks. The Call of Duty blog does say that you will start to move up through the Skill Divisions "in only a few matches"
We know using the best Modern Warfare 2 guns is usually best practice, but you may have to tweak your best Modern Warfare 2 loadouts to suit the Ranked Play restrictions if you want to clamber up to Iridescent Rank and the Top 250.