The next Call of Duty title is on the way and Infinity Ward has just shared our first extended look at how it's going to look with a new Modern Warfare 2 gameplay demo – and we're seriously impressed. As you might imagine, Modern Warfare 2 isn't bucking the trend in any way – this is still going to be a first-person shooter – but it does look like another fantastic entry in the immensely popular series.
The gameplay trailer shows a whole level called "Dark Water" sees SOAP, Price, and friends on boats assaulting an offshore platform. It looks suitably gritty and and dark, and has "Crew Expendable" vibes from Call of Duty 4: Modern Warfare.
Prior to this, Infinity Ward confirmed that the Call of Duty Modern Warfare 2 release date was scheduled for October 28, 2022, and we don't think that is going to change. The game's narrative is going to continue the storylines established in Modern Warfare 2019, following Price, Gaz, Ghost, and Task Force 141 as they tackle a dangerous new threat. It's going to be a blockbuster experience you won't want to miss.
Watch the trailer here: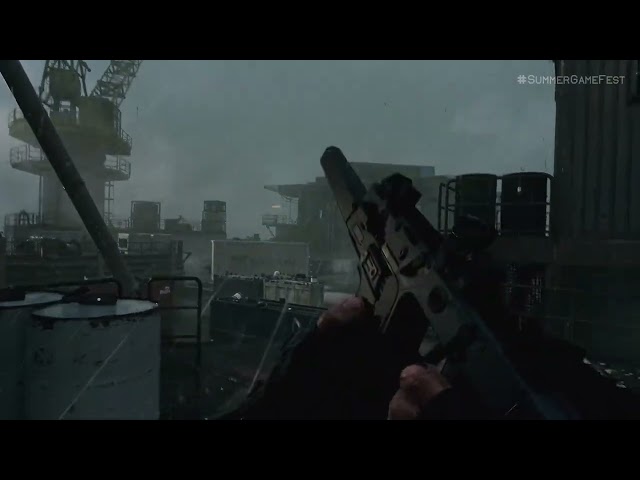 Yes, Call of Duty Modern Warfare 2 looks that good. If you're excited for the next era of the Call of Duty series, you can find out more about the Modern Warfare 2 characters here. We also have information on the latest Call of Duty Warzone 2 release date rumours and new Warzone 2 map layout leaks right here. There's a lot to be excited about as a Call of Duty fan.
However, this is just one of several exciting announcements to come out of 2022's Summer Game Fest showcase – a presentation that is only the beginning of a huge Summer for fans of video games. For the latest on what's happening when, you should check out our Summer Game Fest 2022 schedule here. Stay frosty, gamers.