Seven months on from the launch of Battlefield 2042, DICE is finally about to unveil Season 1 of the game which is titled Zero Hour. And, reports are suggesting that it could launch as soon as this week.
According to Tom Henderson, Battlefield 2042 Season 1's release time will be sometime on June 9, 2022. Henderson correctly called the time that the Season 1 trailers for the game will be revealed which suggests that this date is indeed true. However, we will likely hear a firm date tomorrow after the trailer debuts online.
Elsewhere, Season 1 will reportedly add in a new Guided Rocket Launcher gadget, stealth helicopters, and a new Specalist called Ewelina Lis who originates from Poland. Of course, the battle pass will also be fully available when Season 1: Zero Hour goes live with a free and premium track to rank up.
The trailer, which you can watch below at 8 AM PDT / 11 AM EDT / 4 PM BST / 5 PM CEST is reportedly about one minute and 50 seconds long.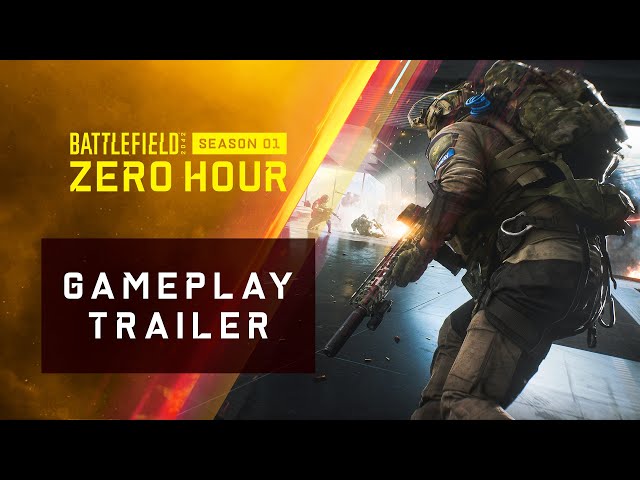 Battlefield 2042 has had a rocky first seven months. But, with DICE saying it is halting development on Hazard Zone and slimming down maps, the best days could be ahead if it can make All-Out Warfare and Battlefield Portal modes people want to spend time in.