Battlefield 2042 is coming, and you'll play it this year. The game, known previously as Battlefield 6, has finally been unveiled by EA and it looks like all those promises of all-out total warfare and never-before-seen battles are true.
Prior to the game's big reveal in June 2021, details of the game were sparse. EA talked a lot about increasing the scale of Battlefield's shootouts and leaning into the core mechanics that have led to this franchise becoming a firm favourite among FPS fans.
We won't have to speculate for much longer though. With the official reveal trailer now out the way and a date for the gameplay reveal set, fans are within touching distance of finding out what EA has in store for them. And with 128-player battles and specialist soldiers confirmed, it's already shaping up to be an exciting couple of weeks. Here's everything you need to know about the game, including the Battlefield 2042 release date, its setting, and more.
Battlefield 2042 release date
The Battlefield 2042 release date is October 22, 2021.
The game will have three editions: standard, gold, and ultimate, priced at $59.99 / £49.99, $89.99 / £79.99, and $109.99 / £99.99 respectively- with additional content expected for the last two tiers.
Battlefield 2042 platforms
Battlefield 2042 is confirmed to be a current and next-gen game, meaning you'll be able to pick it up on PS4, Xbox One, as well as the PS5, Xbox Series X|S and PC.
However, the game has been developed specifically around next-gen platforms, so if you're planning to play on your trusty PS4 or Xbox One, don't expect to be fully immersed. EA has confirmed that the player counts for matches would be higher on next-gen consoles.
Next-gen processing power also means Battlefield's all-out destruction will look and feel better on PS5, Xbox Series X|S, and PC.
Battlefield 2042 trailer
After what feels like a lifetime of waiting, we've finally got our first glimpse of Battlefield 2042. You can watch the reveal trailer below: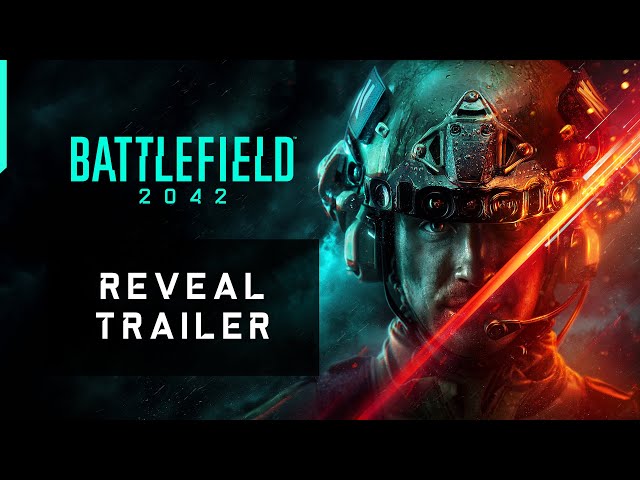 Since this is the reveal trailer, it's full of big, explosives cinematics that Michael Bay would be proud of.
During the four-minute reveal, we get our first look at the all-out warfare and there's lots to dig into. Soldiers can fly using wingsuits, a robotic dog can be used against enemies, and soldiers can literally climb things now.
The environments look pretty cool too. From a Siege of Shanghai-style map to a big old rocket launch, and a frozen tundra (complete with penguins) – it looks like we'll have a whole load of maps to play when the game launches.
We have yet to see how this translates to gameplay, though. EA has confirmed we'll see that during E3 on Sunday, June 13.
Battlefield 2042 gameplay
What have we seen of Battlefield 2042 gameplay so far? Nothing, we're afraid. There's been an awful lot of talk about the game, but EA hasn't lifted the lid on gameplay just yet. We should know more at E3, though.
Can't wait that long? Here are our top competitive FPS games
We do however know more about the setting of the game. Battlefield 2042 is set 21 years in the future, during a refugee crisis caused by a series of natural disasters. States fall, political tensions rise, giving way to a global conflict between the US and Russia, which is supported by 'no-pats' – "highly trained" soldiers who have no country left to fight for.
This global conflict is spread out in-game across three multiplayer modes: All-Out Warfare, Hazard Zone, and one that we don't yet have the name for. All-Out Warfare will feature 128-player in a Conquest and Breakthrough format.
Battlefield 2042 specialists
There's been a lot of talk about specialists in Battlefield 204, but what exactly are they? Well, these are highly-trained soldiers, who have no country left to fight for, that have specific perks. There will be ten at launch, with more to be added during the game's life cycle.
Specialists will be able to pick whatever loadout they want, but specific classes will be locked to specific abilities.
Will Battlefield 2042 have single-player?
Nope, Battlefield 2042 will not have a single-player, making it the first Battlefield game to launch without a campaign since 2008.
If you're not a fan of multiplayer, this game isn't for you.
Will Battlefield 2042 have a battle royale mode?
Battlefield 2042 will not include a battle royale mode. It will, however, include multiple game modes online for people to play, like All-Out Warfare and Hazard Zone.
So, if you're a Firestorm fan, bad news – it isn't coming back.