Battlefield 2042 is coming, and you'll play it this year. The game, known previously as Battlefield 6, has finally been unveiled by EA and it looks like all those promises of all-out total warfare and never-before-seen battles are true.
Prior to the game's big reveal in June 2021, details of the game were sparse. EA talked a lot about increasing the scale of Battlefield's shootouts and leaning into the core mechanics that have led to this franchise becoming a firm favourite among FPS fans.
But we don't have to speculate any more, with details of Battlefield 2042 now firmly out in the wild. With the official reveal and gameplay trailers now out the way, fans are within touching distance of getting their hands on a new Battlefield experience, complete with 128-player battles. So without further ado, here's everything you need to know about the game, including the Battlefield 2042 release date, its setting, and more.
Battlefield 2042 release date
When is Battlefield 2042 coming out? Well, EA has set the Battlefield 2042 release date as November 19, 2021, with the game being delayed to ensure the teams working on the game are able to "deliver on the vision of Battlefield 2042 for our players." EA's full statement can be seen below:
An update from the Battlefield team pic.twitter.com/K53VNM2tTz

— Battlefield (@Battlefield) September 15, 2021
The game will have three editions: standard, gold, and ultimate, priced at $59.99 / £49.99, $89.99 / £79.99, and $109.99 / £99.99 respectively- with additional content expected for the last two tiers.
You can preorder your copy here.
Battlefield 2042 platforms
Battlefield 2042 is confirmed to be a current and next-gen game, meaning you'll be able to pick it up on PS4, Xbox One, as well as the PS5, Xbox Series X|S and PC.
However, the game has been developed specifically around new-gen platforms, so if you're planning to play on your trusty PS4 or Xbox One, don't expect to be fully immersed. EA has confirmed that the player counts for matches would be higher on next-gen consoles.
New-gen processing power also means Battlefield's all-out destruction will look and feel better on PS5, Xbox Series X|S, and PC.
Battlefield 2042 trailer
After what feels like a lifetime of waiting, we've finally got our first glimpse of Battlefield 2042. You can watch the reveal trailer below: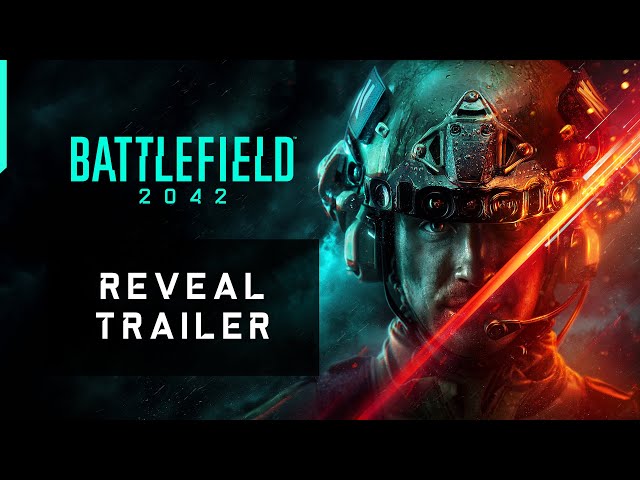 Since this is the reveal trailer, it's full of big, explosives cinematics that Michael Bay would be proud of.
During the four-minute reveal, we get our first look at the all-out warfare and there's lots to dig into. Soldiers can fly using wingsuits, a robotic dog can be used against enemies, and soldiers can literally climb things now.
The environments look pretty cool too. From a Siege of Shanghai-style map to a big old rocket launch, and a frozen tundra (complete with penguins) – it looks like we'll have a whole load of Battlefield 2042 maps to play when the game launches.
Battlefield 2042 Beta
Is there going to be a Battlefield 2042 beta? Apparently so. Dates haven't yet been set for the beta, but it is expected October some time. A technical playtest with a set amount of participants is due to take place from August 12.
Battlefield 2042 gameplay
What have we seen of Battlefield 2042 gameplay so far? Well, quite a bit. EA has revealed the Battlefield 2042 gameplay trailer and it looks super exciting. You can watch it in full below: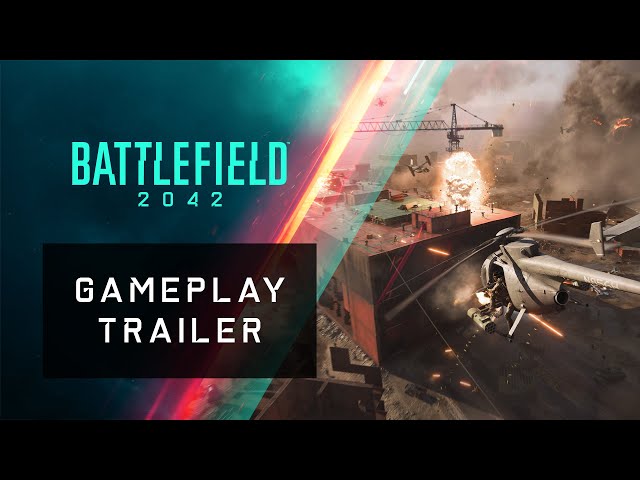 From this trailer, it's clear Battlefield 2042 will be more of a sandbox than previous games. With dynamic weather, including a bloody big tornado, specialist equipment, and weapon customisation through the new 'plus' system, Battlefield 2042's gameplay is certainly exciting.
We've also been told more about the setting of the game. Battlefield 2042 is set 21 years in the future, during a refugee crisis caused by a series of natural disasters. States fall, political tensions rise, giving way to a global conflict between the US and Russia, which is supported by 'no-pats' – "highly trained" soldiers who have no country left to fight for.
This global conflict is spread out in-game across three multiplayer modes: All-Out Warfare, Hazard Zone. All-Out Warfare will feature 128-player in a Conquest and Breakthrough format.
Battlefield 2042 specialists
There's been a lot of talk about Battlefield 2042 specialists, but what exactly are they? Well, these are highly-trained soldiers, who have no country left to fight for, that have specific perks. There will be ten at launch, with more to be added during the game's life cycle.
Specialists will be able to pick whatever loadout they want, but their traits and specialities can only be used by them and only them.
Specialists will also be able to ping enemies and objectives and this is in the style of Battlefield 5, apparently. Specialists will also shout out some pings for all to hear.
Knife executions are also apparently in the third-person, similar to the animations found in Warzone and Apex Legends.
Battlefield 2042 bots
Battlefield 2042 will backfill servers with AI soldiers so that games remain full at all times. EA says there's no way of turning this off, but there is a cap and players take priority.
These bots are designed to play similar to how humans play, but they won't be able to use specialist traits.
Battlefield 2042 anti-cheat
Will Battlefield 2042 have anti-cheat? It looks like it. Early reports from the technical playtest suggest the game is using Easy Anti-Cheat – that's Epic Games' system that's used by the likes of Fortnite, Apex Legends, The Division 2, and more.
Battlefield 2042 ammo
Despite the many Battlefield 2042 weapons coming to the game, it appears the game is only going to have four types of rounds. These are as follows, according to Tom Henderson:
Light
Medium
Heavy
Armour Piercing
Will Battlefield 2042 have single-player?
Nope, Battlefield 2042 will not have a single-player, making it the first Battlefield game to launch without a campaign since 2008.
If you're not a fan of multiplayer, this game isn't for you.
Will Battlefield 2042 have a battle royale mode?
Battlefield 2042 will not include a battle royale mode. It will, however, include multiple game modes online for people to play, like All-Out Warfare and Hazard Zone.
So, if you're a Firestorm fan, bad news – it isn't coming back.
That's everything we know about Battlefield 2042 so far, but we'll update this guide if we hear anything else. While you're here, make sure you check out our guides on the Battlefield 2042 beta, Battlefield 2042 cross-play, and Battlefield 2042 vehicles.