DICE has finally lifted the lid on the Battlefield 2042 battle pass for Season 1, revealing some of the items and cosmetics you will be able to earn as you rank up the free or premium tracks. This battle pass includes 100 tiers of rewards which can be earned from June 9, 2022, when Battlefield 2042 season 1 release time passes and the new content goes live.
Some of the new content, revealed by EA, includes the brand new specialist Ewelina "Lis", various vehicle cosmetics and weapon cosmetics, alongside customisation options for your specialists. Despite the update for Season 1 rolling out on Thursday, EA hasn't given us a detailed look at really any of the main rewards you will be able to unlock, apart from some small glimpses in the trailer.
New weapons, the Ghostmaker R10 crossbow and the BSV-M marksman rifle with an integrated suppressor can be unlocked, alongside the smoke grenade launcher which is a new gadget, this season.
It does seem however that there will only be 100 rewards total across the 100 tiers of the battle pass, with 70 premium rewards and 30 free rewards, which suggests that when you earn a free reward you won't also get a premium tier reward on the same tier if you have bought the paid track. Although, this isn't clear yet and is just suggested on the website. The battle pass will cost 1000 BFC or $10 when it goes live on Thursday.
You can check out the new gameplay trailer of the Exposure map, the new specialist Ewelina "Lis", which are all launching with Season 1, as well as the new helicopter as well below: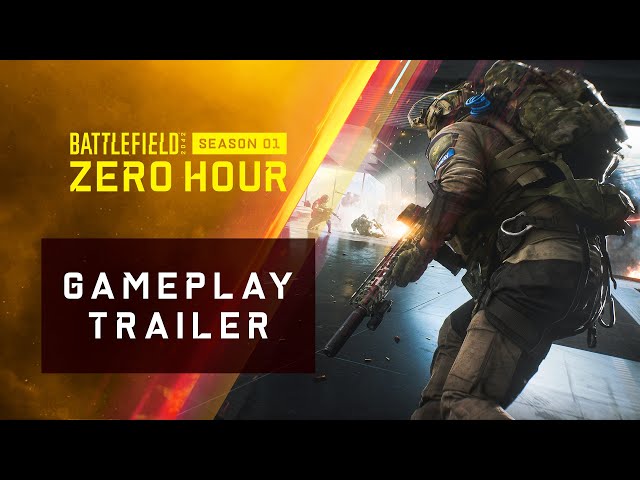 This content is a nice addition to the game and the new Exposure map looks like one of the more visually striking in the game. But, the jury is still out on if this can turn around Battlefield 2042's fortunes.