If you've been busting a gut to try out Baldur's Gate 3 on PS5, then we have some excellent news for you. If you're currently enjoying the benefits of PlayStation Plus Premium, then you'll now be able to dip into the world of Faerûn for a brief time thanks to a new BG3 PS Plus trial. Oh, and The Lord of the Rings Gollum has entered the ring, too.
Hailed as one of the best games of 2023, picking up a nomination for GOTY from The Game Awards, Baldur's Gate 3 is "one of the best RPGs ever made" according to our friends over at PCGamesN. In their Baldur's Gate 3 review, Larian's magnum opus is hailed for its "beautiful, layered, and complex" world that "challenges you to attack it how you want." Additionally, it boasts a story that is "compelling, giving your decisions a weight rarely seen in games of this scope."
According to HowLongToBeat, clearing BG3's sprawling main story as well as all of its delectable side mission offerings will take you 102 hours all-told. By this metric, you're getting 2% of the experience with the two-hour trial included in your PS Plus subscription, though we'd argue it's much less. After all, we're all about meticulously crafting the most perfectly perfect character to lead the best Baldur's Gate 3 party here at The Loadout.
As such, if you're like us then you likely won't make it past the character creation menu unless Sony starts the timer once you've picked your poison from the Baldur's Gate 3 best class list. However, if you do manage to make it into the actual game, then you'll be able to get a strong feel for Faerûn, its inhabitants – you won't quite get to that BG3 bear scene though – and the intricacies of its combat.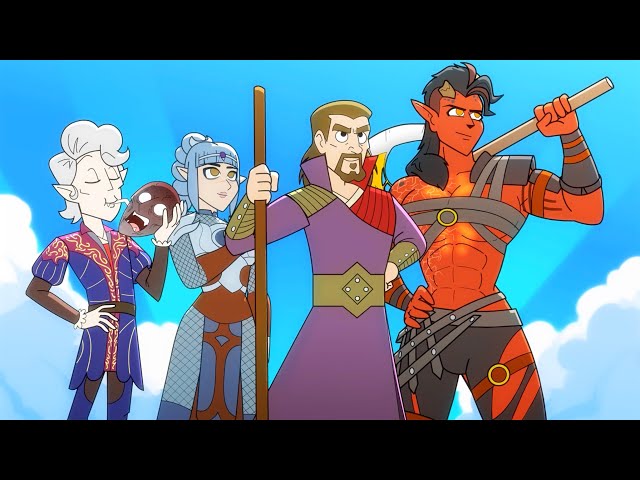 At the other end of the review scale, we have the quite frankly awful The Lord of the Rings Gollum. Over on PCGN it received a paltry 3/10 in their The Lord of the Rings Gollum review, lambasted for its "exhausting, repetitive gameplay" and "poorly constructed narrative."
However, if you're a die-hard Tolkien fan who needs a game set in Middle Earth to play as desperately as Gollum needs his precious… then either go and replay Middle-Earth Shadow of Mordor, or boot up your PC and check out LotR Online – seriously, don't do it to yourself. At the very least, the hour you do get with Gollum will, according to HLTB, give you time to clear roughly 10% of the game, so you'll be getting more than your fair fill.
While two hours is but a drop in the ocean when it comes to the BG3 experience, it's the perfect opportunity to taste test some of the Baldur's Gate 3 spells and other gameplay elements. However, if it's not to your liking, then be sure to check out the other PS Plus game trials currently available. You might just find something that'll have you clamoring for more…dor (probably not Gollum, though).