Who is the Baldur's Gate 3 narrator? The Narrator is the omniscient voice that will guide you on your journey in BG3, almost like your very own Dungeon Master. Given they're a disembodied voice, that nagging feeling of recognising a voice but not knowing who it is will only be exacerbated. But worry not, here's all the details on the Baldur's Gate 3 narrator voice actor.
Mimicking the traditional Dungeons and Dragons experience, Baldur's Gate 3 features a narrator that joins you on your journey. While they add to the atmosphere and world building, they unfortunately won't be able to use their powers of oration in the best Baldur's Gate 3 party. If they were to though, they'd likely be a Bard, a class competing for the title of the best Baldur's Gate 3 class. Nevertheless, who is the narrator in BG3?
Who is the Baldur's Gate 3 narrator?
The Baldur's Gate 3 narrator is voiced by Amelia Tyler, who has featured in Larian's previous game and many high-profile games, films and shows. The narrator acts as the Dungeon Master, guiding you on your journey and building up the world of the game.
If you recognise the BG3 narrator's voice, then it's likely you've heard her voice in other games. Amelia Tyler has had roles in Pathfinder, Amnesia Rebirth, Gears Tactics, Battlefield 5, Assassin's Creed Odyssey, and more, though these are largely minor characters. In fact, if you've played Larian's previous game, Divinity Original Sin 2, then you might recognise Amelia Tyler as Malady. And if you're a fan of rogue-likes, then Tyler voices Hecate in the upcoming Hades 2, one of the main characters.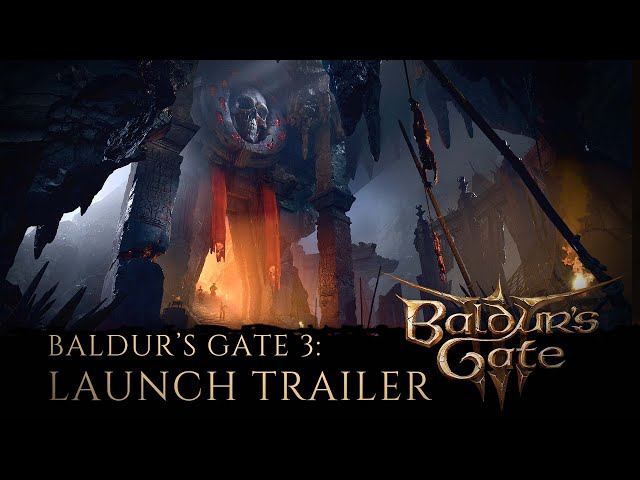 So, although Tyler has largely had minor roles until now, they have featured across many of the best and most popular games today so it's no surprise if you've heard her voice before. Now though, Tyler is lending her talents as the Narrator. In this role, they will bring the rich world of Baldur's Gate 3 to life, expanding upon the deep story, characters, DnD races, and more as you go.
Tyler is not the only great voice talent bringing the world of BG3 to life though. She's joined by an incredible and star-studded Baldur's Gate 3 voice actors and cast list that needs to be seen to be believed.
That covers the Baldur's Gate 3 narrator and its voice actor. Chances are you'll be hearing this character a lot given the Baldur's Gate 3 length clocking in at a time longer than most games even for a standard completion.