We know we'll be waiting quite a while for the Assassin's Creed Red release date to roll around, but that doesn't mean it isn't already sounding like one of the best Assassin's Creed games yet. Set in ancient Japan, specific era currently unknown, recent rumors regarding this Assassin's Creed game claim that it's going to offer players the chance to play as two different protagonists: a shinobi ninja and a samurai warrior. While this is already an exciting prospect, the specifics of these rumors seem to suggest that the Assassin's Creed Red playable character (who's a samurai) might actually be the series' first playable character based on a real historical figure – which is absolutely massive.
As per this report from InsiderGaming, which should still be taken with a pinch of salt, it looks like Assassin's Creed Red will see players take control of a female Shinobi and a male Samurai. Seemingly encapsulating both aspects of the Assassin's Creed series' modern gameplay (open combat and stealth-based gameplay), this is an exciting prospect. However, what is more exciting is the fact that the InsiderGaming report claims that the male Samurai will be an African refugee.
With this key detail in mind, Redditor 'KvasirTheOld' has theorized that this could very-well mean that one of the Assassin's Creed Red playable characters is Yasuke: an African samurai that served the Oda clan and Oda Nobunaga during the 16th century.
Likely from Mozambique (according to Jesuit priest Francois Solier in 1627), Yasuke reportedly arrived in Japan in the service of Italian Jesuit missionary Alessandro Valignano in 1579 – most likely as a slave. However, by 1582, it's reported that Yasuke was assigned the duty of weapon bearer for Oda Nobunaga and given his own residence and ceremonial katana.
could this mean that we'll play as Yasuke? the very first protagonist that's a real person?
by u/KvasirTheOld in assassinscreed
Yasuke then, after Oda Nobunaga was forced to commit seppuku, fought alongside his successor's forces after the Honno-Ji Incident. He was eventually captured by Akechi Mitsuhide – but there's little credible information on what happened to him beyond this. If there's some truth to the rumors, though, this could mean that Assassin's Creed Red is set in the 16th century.
Of course, though, this theory should be taken with a rather large pinch of salt. Despite featuring numerous famous historical figures in the past, the Assassin's Creed series often ensures that the playable character is a fictional character. So, this rumored Assassin's Creed Red samurai could just be someone inspired by Yasuke – rather than Yasuke themselves.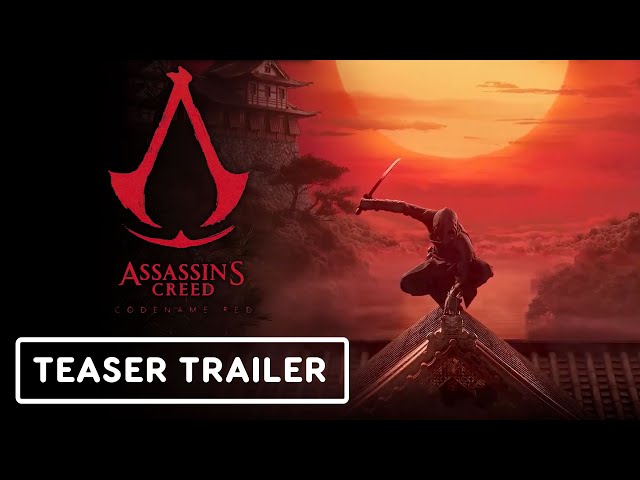 However, it's still quite exciting and the idea of having two simultaneosly playable characters that could offer very distinct gameplay styles and opportunities is interesting. However, we do have the long-awaited Assassin's Creed Mirage release date to look forward to. Where Assassin's Creed Red sounds like it's going to innovate on the traditional Assassin's Creed experience (when the Assassin's Creed Red release date arrives), Mirage is going to pay homage to the first game in the series in more ways than one.
Is Assassin's Creed Red going to be one of the best open world games we've ever played? It's too early to tell, but Ubisoft has a truly excellent track record and we don't think it's going to slip-up anytime soon.