As Dusk Falls is a high-quality game from start to finish and one of the additional parts of the game that stands out is the music. Whether it be the catchy credits songs or the ambient music during scenes, it is all really good. However, one song has probably been stuck in your head since you started playing: the menu music. And, if you are like us, you are probably wondering what is the As Dusk Falls menu music?
This track, which plays on loop while you are sitting in the menu, is an earworm and one that really fits the American setting of the game. But, if you maybe want to add it to your playlist, you are probably keen to know exactly who it is by.
So, continue reading for the answer to "what is the As Dusk Falls menu music?" We will also include some links to streaming services so you can listen to it directly from this article!
What is the As Dusk Falls menu music?
The As Dusk Falls menu music is Hole In The Middle by Emily Jane White. The track was officially released back in 2007 and was a part of Emily Jane White's Dark Undercoat album.
The track is available on a number of different streaming services and online sites including YouTube Music, Spotify, and Apple Music. You can find those below so you can listen here or quickly add the song to your playlist if you are logged in!
We can't embed the Youtube Music link so you can find that here, otherwise you can watch the video version of the song below: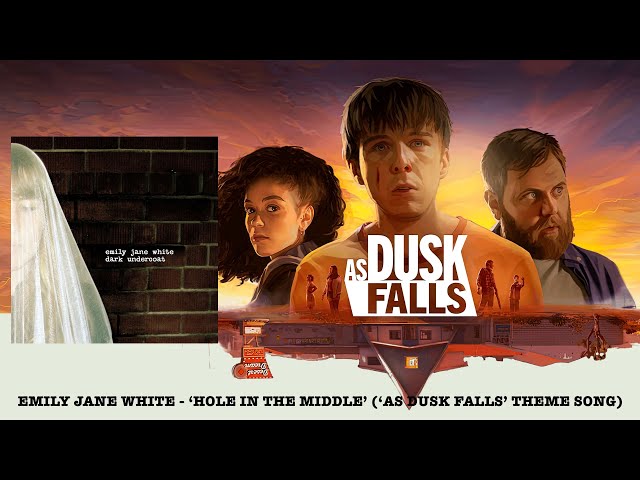 For more on As Dusk Falls check out our As Dusk Falls walkthrough for our collection of guides and our overview of multiplayer in the game.
Xbox Game Pass Ultimate (1 Month) Xbox Game Pass Ultimate (1 Month) Microsoft $14.99 $1.00 Buy Now Network N earns commission from qualifying purchases via Microsoft and other programs.