After months of waiting for a new glimpse of the next FromSoftware game, the Elden Ring developer is welcoming fans toward the new Armored Core 6 gameplay trailer. Featuring epic battles beyond the scope of previous entries, PlayStation is also shelling out a heap of fresh details regarding what players can expect in the forthcoming action game. So, gear up and get ready, because Armored Core 6 Fires of Rubicon has a lot to unpack.
"You play an augmented mercenary piloting a huge, customizable mech […] think giant, heavily equipped robots with the ability to zip around across ground and air," explains PlayStation in its latest Armored Core 6 blog post. Unlike FromSoftware games such as Sekiro Shadows Die Twice or Elden Ring, taking control of a huge piece of machinery will undoubtedly feel different to gliding around on foot. However, "players can rest assured that the smooth, responsive controls they've come to expect in FromSoftware games is still here–just in a different context."
According to the recent PlayStation blog post, the story of Armored Core 6 revolves around a powerful energy source known as 'Coral', which is "extremely volatile and it's already caused a massive disaster that nearly turned all of Rubicon to ash many years prior. But those futuristic megacorps just can't resist the siren song of Coral and continue to war for it to this day."
But standing your ground in a big mech isn't exactly straightforward when the Armored Core 6 release date arrives. Players can uncover other circumstances in the story, which may affect their conclusion: "There will be multiple endings to Armored Core VI's narrative, with new paths opening up on subsequent playthroughs, giving players plenty of incentive to explore the world and story thoroughly."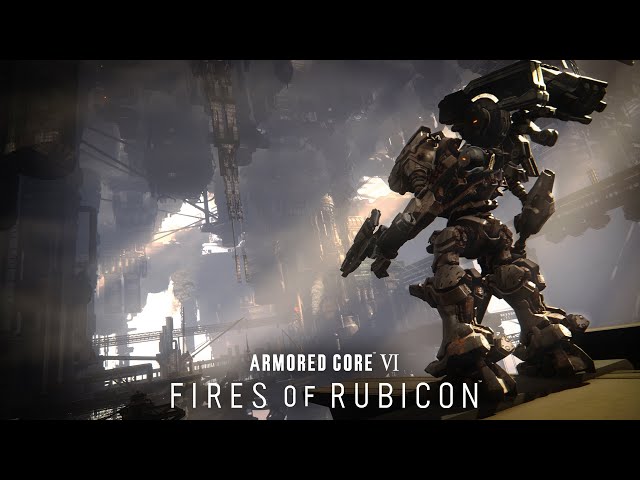 Long-time fans of the franchise will be pleased to know a familiar game mode is making a grand return too. "The Arena, a much-cherished mode where you can fight a series of battles against a wide array of specially customized mechs, makes its return in Armored Core 6." Getting nitty and gritty with the games' combat reveals a specific melee approach, making each Arena battle more heated than ever.
Armored Core 6 game director Masaru Yamamura clarifies that "the average movement speed across the game is somewhere between Armored Core 3 and Armored Core 5 […] one aspect we focused on in Armored Core 6 is melee weapons, exclusively equipped to the left hand." Furthermore, Yamamura says that "these can include a cluster bomb thrower, a chainsaw or pulse blade, lances, and other more idiosyncratic weapons."
The upcoming FromSoftware game will be on the list of upcoming PS5 games for many fans, potentially ending up as one of the best games of 2023. You'll have just to wait to find out, though.