Apex Legends just dropped the latest trailer for Season 8: Mayhem, which introduces Australian pyromanic Fuse to the Apex Games. Hailing from the fringe world of Salvo, the overconfident Aussie has made some enemies on his way to King's Canyon, not least 'Mad' Maggie, his ex-best friend who resents his entry to the games.
However, upon his inauguration to the competition, Maggie decides to take her revenge. While the latest mustachioed member of the games takes in the plaudits from the crowds and loads his rocket launcher with fireworks, little does he know all hell will soon break loose. Hell that will have permanent effects on the landscape of King's Canyon.
Maggie hacks into Fuse's ship, aiming the cannons at the innocent crowds below. However, it's her big finale which will have the biggest impact on King's Canyon. She sets off bombs planted in the iconic mountains at the centre of the map, reducing them to mere rubble.
Now we know what the Apex Legends Season 8 page meant by "Fuse's entrance has dramatically reshaped Kings Canyon," although it wasn't really his fault. Judging by the post-apocalyptic vibe of the opening to the trailer and Fuse's sombre guitar playing, we can expect a devastated King's Canyon when it returns in Season 8.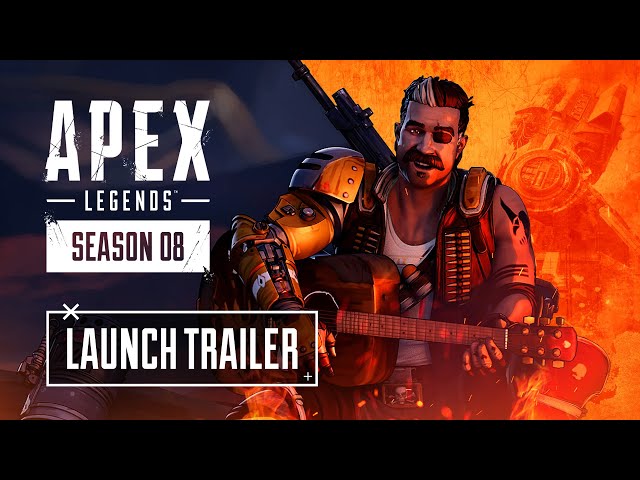 Respawn lead designer Chin Xiang Chong tweets that the team is "taking Kings Canyon out of the map rotation for the rest of [Season 7]," so take one last look at the map you knew and loved.
We expect the new-look King's Canyon to drop with Season 8. We'll let you know as soon as we know which maps will appear while you climb the Apex Legends ranks, but it would be cool to get another updated map in rotation. We'll also see where Fuse ends up in our Apex Legends tier list.