Apex Legends Season 7 Ascension is set to drop tomorrow, November 4, and with it comes some world-shifting updates. A new gravity-defying legend joins the now 15 strong roster, and the Kings Canyon map has been vaulted for the duration of the season in favour of the new one – Olympus.
It's not just a new map and legend though. The new Trident hovercar gives entire teams new mobility options, players will be able to set up or join existing clubs of like-minded players, and the game will be launching on Steam for the first time. We're also seeing some quality of life updates for the Replicator, air drops, and automatic attachment swapping.
Some of the legends have had some balancing, but the bigger changes seem to be more on updating the weapons, how much damage the Ring does, and increased the requirements to evolve Evo Armor so that fewer players have it maxed out by the end game. Rounding things off are some bug fixes, including one that ensures that footstep audio plays more reliably.
You can find a full set of patch notes below.
New map: Olympus
This is the big one. Olympus is the third map that has been introduced to Apex Legends since it first launched, and it's a floating island.
Olympus is a "utopia floating in the clouds" that has a very different feel to the rocky and harsh environments of Kings Canyon and World's Edge.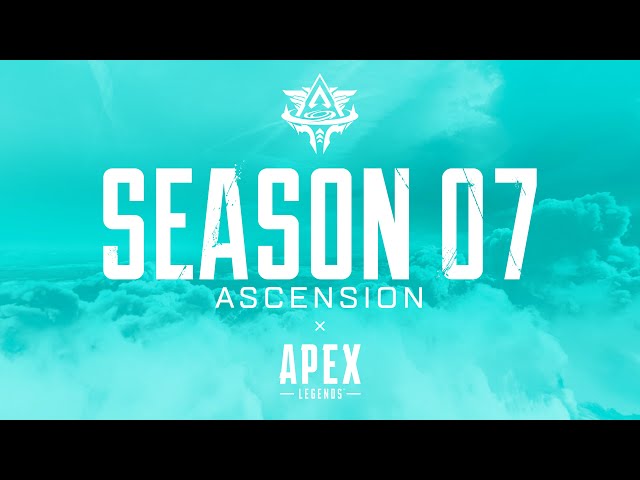 Olympus itself looks to be a vertical playground, with "rotating agricultural towers, beautiful gardens and classy restaurants [that] serve as new stages for intense skirmishes." There's also a portal that lets you warp across the map in mere seconds.
Map Rotations
To celebrate the introduction of the new map, Olympus will be the only map you will be playing on for the next two weeks. After that, Olympus and World's Edge will be on rotation. Kings Canyon will be vaulted for the time being.
Season 7 ranked rotation
November 4 – December 14: Olympus
December 15 – End of season: World's Edge
LTM: Olympus preview
As an aid to help players explore the map without having players shooting at them constantly, a new playlist is being introduced called Olympus Preview. You'll join with up to 30 legends and be able to have a little explore, learning the drops, loot areas, and practice navigating through the area.
As circles are still enabled, players are brought back up to the skydive run after the fourth circle for the start of the second run. After three total runs, the match ends. Olympus Preview is only available from the season launch until November 11.
New legend: Horizon
Horizon is described as "a brilliant scientist, and a master of gravity manipulation". She calls Olympus her home but recognises that it's seen better days.
With her customised space suit, she can fall with style and manipulate the flow of gravity to suit her and her teammates needs. She can also create a black hole with her robot pal NEWT.
Passive: Spacewalk
Horizon has increased air control and will reduce fall impacts with her customised spacesuit.
Tactical: Gravity Lift
Horizon reverses the flow of gravity, lifting players caught in range upward and boosting them outward when they exit.
Ultimate: Black hole
Horizon can deploy a little robot named NEWT to create a micro black hole that sucks in nearby legends.
New vehicle: Trident
This hovercar is exclusive to Olympus and is designed to allow your entire squad to ride it. The driver will ride the vehicle with a third-person camera, while the passengers will retain their first-person viewpoint, allowing them to shoot at oncoming rivals.
You can't destroy the Trident as it is extremely durable, but any shots it takes will damage everyone currently riding the Trident. The damage is split evenly, but shooting directly at an individual character instead will inflict full damage. It can also be used as makeshift cover if needed and will interact with certain abilities.
Related: Check out our Apex Legends ranks guide
Clubs
The new season sees the introduction of clubs. These allow for like-minded groups to play together, make their own announcements, and win badges for your collaborative effort. You can find out more about how clubs work in EA's post.
Steam
Yes, you'll be able to play Apex Legends via Steam. It's compatible with the Origin version and all your progress will carry over. For a limited time, those who log into Steam and play the game will get Half-Life and Portal inspired weapon charms.
Season 7 Battle Pass
There is an all-new Battle Pass that will allow players to unlock all sorts of skins based on 'high fashion'. Yes, we get the play on words too. The two pictured above are for Wraith (High Class) and Octane (Fast Fashion).
There are also some big changes to how the Battle Pass works. Instead of using points to determine how difficult a challenge is, you'll get between one and five stars. Five stars are considered the most difficult challenges. Once you've got ten, you'll advance to the next Battle Pass level.
The Challenges menu in the lobby will also allow you to toggle between daily, top weekly, and event challenges. This can also be seen in matches when a player opens their map. EA has produced a dev blog to explain more on these changes.
Quality of life updates
Attachment swap improvements
If you are replacing an attachment with one found on the ground, the old attachment will automatically get transferred if the new attachment is better than the one already equipped.
Replicator updates
Weapons have been removed from the crafting pool.
Shield batteries added to the crafting pool.
High level attachments still tailored to a weapon category.
Added a five second delay for other players to pick up crafted items after crafting. This can be disabled by pinging the item.
aIR DROP CLARITY
Normal drops now have a light tan coloured beam.
Lifeline's drops now have a blue coloured beam.
Replicator drops now have a teal coloured beam.
Airdrop beams stay visible when you're close to the beam, instead of fading when close. They disappear when opened.
Airdrops landing FX while it's coming down match their colours.
Misc
Arc Star now shows an Arc Star model when thrown near you, rather than a grenade.
Added a voiceover line when you are using a Phoenix Kit.
Added a voiceover line when you drop a Holo Spray.
You can ping ammo in your inventory to request more from your squad.
Modifications made to The Ring that reduce the amount of unplayable space.
Legends updates
There are a fair few notable updates to some of the popular characters and their abilities. You can find the summarised version of them below:
Bangalore
Rolling Thunder: Reduced time it takes for explosion from 8 seconds to 6 seconds.
Caustic
Nox Gas Trap/Nox Gas Grenade: Legends no longer get blurred vision effect while in the gass. Damage increased from 4-10 ticks of damage to 6-12 ticks.
Mirage
Psyche Out/Life of the Party: Decoys now have 45 health.
Octane
Swift Mend: Increased healing rate from 0.5 health per second to 1.0 health per second.
Wattson
Perimeter Security: Increased damage per touch from 10 to 15.
Loba
Black Market: Ammo taken no longer counts toward the Black Market's maximum. You can scoop up all ammo in range.
rAMPART
Sheila: Time to fully spin reduced from 2 seconds to 1.25 seconds.
Amped Wall: Decreased time to fully build from 4 seconds to 3 seconds.
Pathfinder
Hitbox: Changed his hitbox (see image above)
Grappling Hook rework: Pathfinder no longer needs to be on the ground for Grappling Hook to be considered finished. Speed to drop for Grappling Hook to be considered finished increased from 300 units a second to 500. Maximum cooldown for grapple lowered to 30 seconds from 35. Doubled distance you can travel before you hit maximum cooldown.
Weapon changes
Supply Drop
R99 returns to normal loot pool with the following stats:
Damage: 12 -> 11
Ammo: 22/22/24/27
Prowler replaces R99 in supply drop. Selectfire hop-up has been removed from the loot pool, but Prowler still has the ability to change from 5 round bursts and full-auto.
Magazine size: 35
Reserve ammo: 175
Fully kitted weapons
Removed: Devotion, Mastiff, Triple Take, Flatline, Volt
Added: Wingman, Sentinel, Havoc, G7, Alternator
Hemlock
Horizontal recoil of the first 3 shots: Increased slightly to the right (first burst when in burst mode)
Recoil magnitude: Increased in the later stages of the pattern
Recoil multiplier in single fire mode: Reduced to help compensate for additional recoil in pattern. Recoil should mostly be increased in burst mode rather than single fire mode
Headshot multiplier: 2.0 -> 1.75 (44 -> 39 damage headshot against no helmet base character)
Havoc
Updated recoil pattern: Kicks up, then right, then left, then up again.
l-sTAR
New recoil pattern: Kicks horizontally and then settles into a relatively consistent upward recoil. Players who feather the trigger will be able to keep the LSTAR in the good portion of the recoil pattern.
Venting time after letting go of the trigger: 0.4s -> 0.15s.
Heat Reduction: 1.15s from 99.9% to 0% charge if not overheated, still 2.45s if overheated.
Sentinel
Energized Sentinel now has a pure damage increase, instead of bonus damage only vs shields. Energized Sentinel base damage also increases from 70 to 88
Triple Take
Hop-Ups
Quickdraw Holster Hop-up: This new hop-up attaches to the RE-45 and Wingman. When equipped, the gun becomes quicker to raise and lower, takes less time to ADS, and has reduced hipfire spread (particularly when not actively moving). This should open up new opportunities to use the two weapons, especially in close-quarters combat.
The Selectfire Receiver hop-up will be removed from the loot pool.
Game changes
Evo Armor Requirements
These have been increased to reduce the number of players with the Red Evo Armor at the end game.
Level 0 -> 1: 100 damage (from 50)
Level 1 -> 2: 150 damage (from 125)
Level 2 -> 3: 300 damage (from 250)
Level 3 -> 4: 750 damage (from 500)
Ring Damage reduction
Ring 1: 2% per tick (same)
Ring 2: 3% per tick (from 5%)
Ring 3: 5% per tick (from 10%)
Ring 4: 10% per tick (from 20%)
Ring 5: 10% per tick (from 20%)
Ring 6: 15% per tick (from 25%)
Ring 7: 15% per tick (from 25%)
Bug Fixes
Audio: "We've made some advancements in footstep audio playing more reliably. We have more work being done that we'll continue to roll out as it gets completed."
Pathfinder: Fixed an issue with ziplines going through platforms when deployed from underneath.
Wraith: Fixed an issue with priming a grenade cancelling Wraith's ultimate.
Octane: Fixed an issue with getting stuck in double jump after using a jump pad.
Octane: Fixed an issue with Octane being able to use healing items while on a zipline.
Crypto: Fixed an issue with his drone being able to drop items from Crypto's inventory.
Crypto: Fixed an issue with his drone not being able to fit through certain windows.
Crypto: Fixed an issue with his drone marking friendly Mirage decoys as enemies.
Revenant: Fixed an issue with Revenant getting pushed into geo when his totem was deployed in tight spaces.
Rampart: Fixed an issue with Rampart not being able to place an amp wall while jumping.
Rampart: Fixed an issue with Sheila teleporting when placed on a hatch in World's Edge Staging.
And that's everything that has changed. Now that you're up to date with the massive list of the latest changes, you can dive straight into Apex Legends ranked. Good luck out there you legend!