Apex Legends developer Respawn Entertainment has just revealed everything battle royale fans need to know about the upcoming Celestial Sunrise Collection Event, that will introduce a reactive Peacekeeper skin to the game. With 24 other cosmetics up for grabs and a new reward tracker to complete, there's a lot to look forward to. However, the highlight of this event is going to be – without a doubt – Apex Legends' Hardcore Royale LTM. If you're a Vantage main – or a deft hand with a Kraber – you're in for a treat.
As per this Apex Legends blog post, the Hardcore Royale LTM is going to be a trios playlist where every shot counts. Players are going to be restricted to White Armor, that doesn't spawn in Deathboxes – so it can't be swapped out. The storm ring is also going to start at maximum damage, making it even more of a threat than usual. Topping things off, players are going to have limited HUD options.
While no details have been given here, we can imagine the game's mini-map is going to be one thing missing. Oh, and it's also worth mentioning that no one's going to have a helmet. See why Vantage mains have a reason to get excited about it?
Apex Legends' Celestial Sunrise Collection Event is scheduled to start on January 24, and will only be available for two weeks. So, you're not going to have loads of time to check out the new LTM.
You can check out some of the new skins in action below, while you're here. We certainly think the new Hardcore LTM could see some underappreciated characters on our Apex Legends tier list – and some underappreciated guns on our Apex Legends weapons tier list – see a resurgence.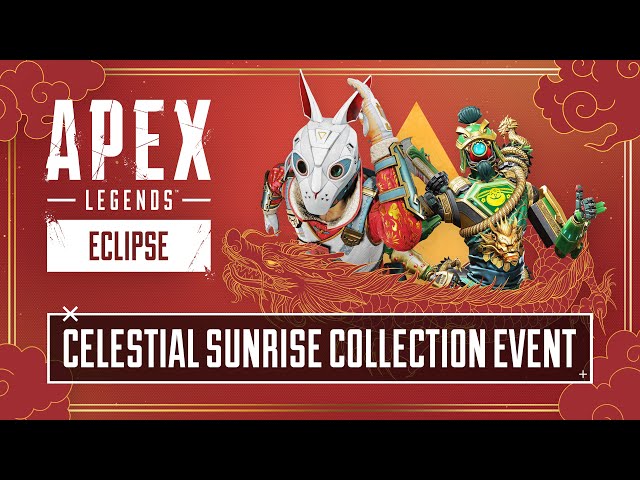 It's also worth noting that this LTM isn't a take-over, so don't worry if you don't like the sound of it. The standard Trios playlist will still be available throughout the duration of the Collection Event. However, if you're a newcomer to Apex Legends, you're going to need to hit Account Level 20 before you can actually take part.
Either way, it looks like the Apex Legends leak wasn't too far off, so there's no telling what else we've seen online is true. It's worth taking all of it with a pinch of salt regardless, but the future of this battle royale is bright and we can see why so many people think it's one of the best battle royale games available now.