Halloween is a sacred time of year. For kids, it's a week-long sugar rush as they struggle to get through the rewards from their trick or treating efforts. For many adults, it's a three-day hangover after a heavy night dressed as a zombie, a toilet paper mummy, or a ghost made out of a spare bedsheet you had in the house. But for Apex Legends players, Halloween promises a bountiful haul of loot, be it from clearing the prize track, or stocking up on some spooky new skins.
The Apex Legends Halloween 2021 event has yet to be announced, but with the spooky season just around the corner, now's the time to start speculating as to what we might be in for this year. In terms of potential game modes, last year's Fight or Fright shenanigans saw players fight off the reanimated corpses of their deceased opponents in the Shadow Royale limited time mode – a tweaked version of 2019's Shadowfall. As such, we could see something similar this time round.
On the skins front, Halloween 2020 introduced new chromas for some of 2019's best skins, including Wicked Harvest Bloodhound, Midnight Cipher Crypto, and Sweet Dreams Caustic. This year, however, it looks like Respawn will be switching things up for the Halloween 2021 skins, seeing as skins always come in chromatic pairs, and dataminers have already found some promising signs.
If you don't fancy shelling out your hard-earned cash for one of this year's skins, then fortunately there's a good chance you'll still be able to snag a cosmetic. 2019's challenges and 2020's haunted prize track both yielded skins for Octane and Pathfinder respectively, with some weapon goodies mixed in for good measure. But enough about the past, let's look at what could be coming up in the Apex Legends Halloween 2021 event.
Apex Legends Halloween event 2021 start date
Respawn has yet to officially confirm the start date for this year's event. However, we can make a pretty educated guess based on previous years. Fight or Fright 2019 ran from October 15 to November 5, while 2020's iteration took place between October 22 and November 3.
But when will the Apex Legends Halloween event 2021 begin? Well, according to dataminer 'Shrugtal', this year's event will kick off on October 26.
Future content dates this season:

Bloodhound Story Event: 28 Sept
Monsters: 12 Oct
Map teasers: 14 Oct
Other teasers: 18 Oct
Shadow Royale: 26 Oct

— Shrugtal (@shrugtal) September 14, 2021
Apex Legends Halloween event 2021 skins
Although none of the 2021 Halloween skins have been confirmed yet, dataminers have been hard at work digging around for the goods. At the beginning of August, 'GarretLeaks' shared a series of images – codenamed 'Monsters' – which potentially pertain to an upcoming lycan skin for Revenant, and a simulacrum skin for Bloodhunter.
All things currently for the "Monsters" (Codename) Collection event.
Considering Bloodhound is a simulacrum I think this may be based off the legends PERSONAL monsters pic.twitter.com/ii3LLMDoFk

— Garret (@GarretLeaks) August 4, 2021
However, it has since been reported that these cosmetics belong to a different event, Apex Legends 'Monsters Within', which will take place earlier in October before Fight or Fright.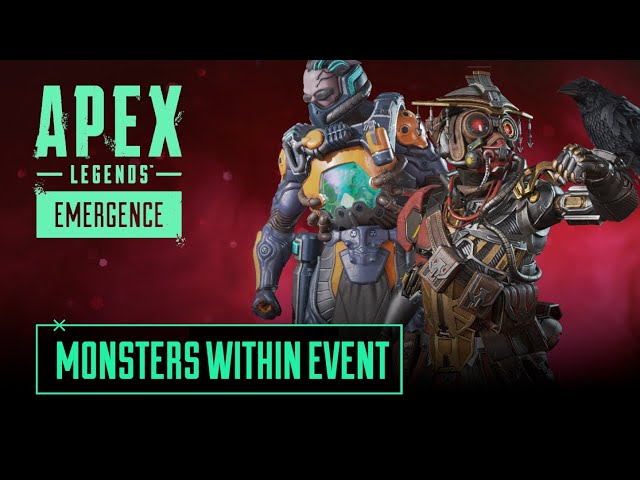 GarretLeaks recently reported that this year will see 2019s original skins return in bundle form, while four new Legendary and an undisclosed number of Epic skins will be introduced.
As for how much this year's skins could set you back, last year's skins were sold off in bundles for 6,000 Apex Coins, and we suspect a similar model will be used this year as well.
Apex Legends Halloween event 2021 game mode
2019's Shadowfall and 2020's Shadow Royale limited time modes both shared commonalities. Being killed off before you could take home the W would see you reanimated as a shadowy spectre, complete with increased mobility, melee damage, and Octane levels of speed.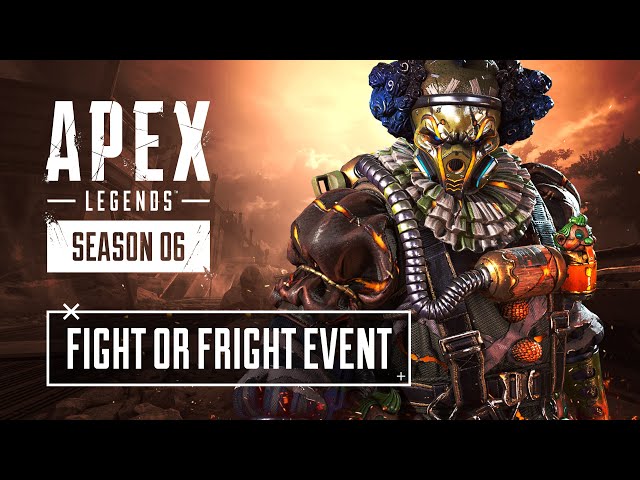 While Respawn hasn't officially confirmed that the event this time around will continue the trend of reanimation seen in previous years, Shrugtal and GarretLeaks have both reported that Shadow Royale will in fact be returning for 2021.
That's all we have for now on the Apex Legends Halloween event 2021. If you fancy getting into the spooky spirit nice and early, it might be time to track down Revenant's scythe using our Apex Legends Heirlooms guide – though the financial investment to get it might just give your bank account a fright.