The Apex Legends Defiance release date is nearly upon us, and as with every season now is the time where developer Respawn cracks out the big guns and pumps us full of prime content – and the new Defiance launch trailer is particularly slick.
Having been sent down to the Apex Games after the events of the 'Judgment' story from the Outlands, at the behest of Mr Silva – that's Octane's dad by the way – Maggie is immediately greeted by a hail of bullets from her new chums. As she makes her escape, Maggie uses some sort of claw gun to create a flammable distraction – a sneak peek at part of her kit, perhaps.
Maggie then comes face to face with Silva, who tells her that "every story needs a villain". As such, it appears that she's being set up to take the fall for the 'Defiance' program that the Silva Pharmaceuticals CEO then activates.
After flipping the bird at Silva on the way out, Maggie's return to the surface is met with chaos, as whole chunks of the Olympus map begin warping about. It's certainly one way to announce that some pretty major Defiance map changes are en route in Season 12. After warping about a bit, Maggie teams up with Lifeline and Octane, before getting her long-awaited reunion with Fuse – much to his dismay.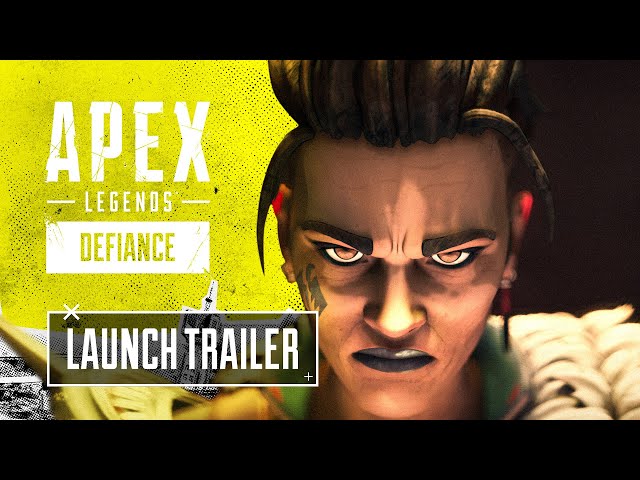 With the final confirmation that Silva is behind all of this, the plot for Apex Legends Defiance has been laid out. It looks like we could be in for a much deeper exploration into the relationship between Maggie and Fuze, as well as Octane and his scheming father.