Battle royale developer Respawn Entertainment has finally confirmed what Apex Legends' Ballistic can do in its' free-to-play FPS. With a Whistler lock-on projectile and the ability to carry a third weapon, he's going to be one Assault class legend worth looking at. However, there's one strange pitfall with this Apex Legends character's ultimate ability that could catch players out: triggering Tempest will force you to use your stowed third weapon.
As detailed in Apex Legends' official Ballistic character page ahead of the Apex Legends Season 17 release date, Tempest (his ultimate ability) will provide his teammates with faster reloads, faster unarmed move speed, and infinte ammo – for the duration of the ability, of course. However, it also confirms that "Ballistic's sling weapon will be equipped and upgraded to gold" – something not made clear in the recent trailer showcasing Ballistic's abilities.
Why might this be a problem? Well, Sling (his passive ability) will not allow players to equip any attachments on this additional weapon. So, while this weapon could help you out in a pinch, it's not going to be where you keep your favourite weapon throughout a battle royale match.
That means, if you're not careful, you could get caught short with the wrong weapon when triggering Tempest in a team fight. We can only imagine a myriad of situations where Ballistic players could be caught out using this.
For example, imagine you're pushing a building with your squad and you trigger Tempest to pull out a gold-rarity Sentinel. Of course, that Sentinel is going to be the best it can be, but it's hardly the right tool for the job.
For all the positives when it comes to Apex Legends' Ballistic, this seems like a rather strange flaw that we can't help but feel will be quite unpopular with players when they get their hands on it. Running into a firefight locked into one weapon is bad enough, but having to make the decision to either use your preferred weapon without attachments for the majority of the game or deal with an inappropriate weapon when you activate your ultimate ability seems a little too punishing.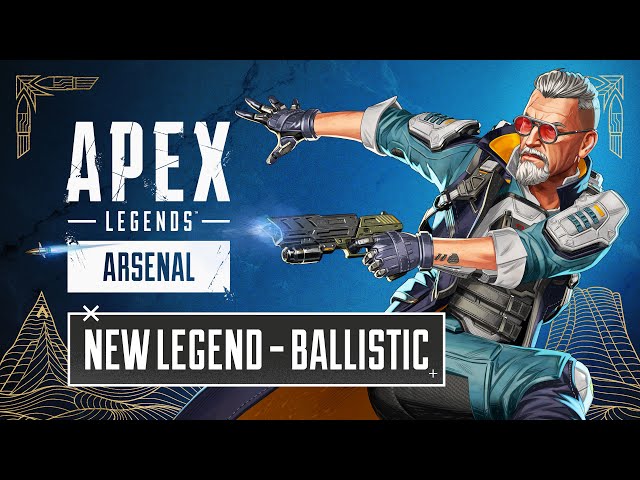 We don't know if you'll be able to change while Tempest is active, as this ability isn't live just yet, but the language used by Apex Legends suggests otherwise. So, we'll just have to wait and see.
While we wait, though, why not read up on why we never got those leaked Apex Legends ALGS esports skins right here and why you shouldn't expect to rush through Apex Legends' new Weapon Mastery system here. This is one of the best battle royale games out there and a contender for one of the best competitive FPS games at the moment, but it's far from perfect and Ballistic's new ultimate feels like another reason as to why.