October 18, 2021 The official Apex Legends website has been updated, confirming that Ash will arrive with Season 11: Escape
Apex Legends Emergence's introduction of Seer completely turned the popular battle royale game's meta on its head, as everyone and their nan rushed to try out the legend's incredibly powerful kit.
Now that Seer has received a number of nerfs, and peace has returned to World's Edge, it's time to talk about who the next legend to make their way into the game will be. So far, data miners have been hard at work casing the joint – the joint being Apex Legends' game files – in order to figure out what Respawn has in store.
Initially, there were two potential legends whose names had been unearthed while digging: Maali and Ash. While the former is a completely new character, Ash is a familiar face. Beginning life in Titanfall 2, the simulacrum pilot has been gradually brought into Apex Legends piece by piece (literally). At this moment in time, Ash is running the Apex Arenas behind the scenes, though Respawn has finally confirmed that she is on her way in a playable capacity.
With Ash the more likely of the two to arrive in Season 11, let's take a look at her potential release date, abilities, and everything else we know about her right now.
Apex Legends Ash release date
With Respawn finally confirming that Ash is on her way, it looks like the new legend will arrive in Apex Legends Season 11: Escape as a playable legend on November 2.
Each new Apex legend tends to drop at the beginning of a new season. Season 10: Emergence looks to conclude on November 2, based on how long is left on the current Battle Pass. Traditionally, the next season begins on the same day that the current one ends.
Apex Legends Ash trailer
Alongside the confirmation that Ash will soon be taking her place in the field, a new Story from the Outlands focusing on the legend's journey so far, 'Ashes to Ash', has also been released.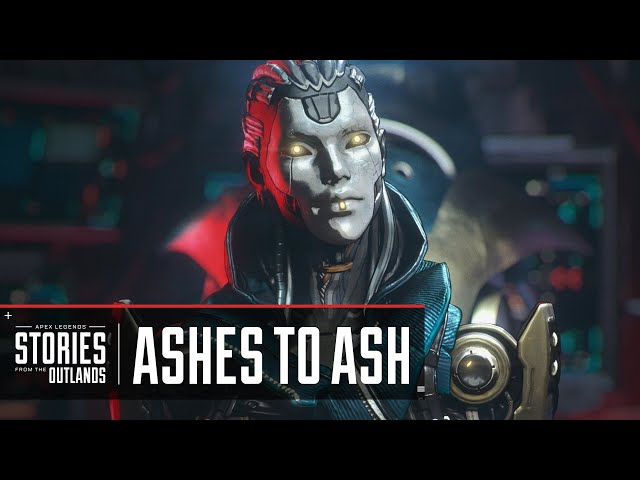 We got our first real look of Ash's reconstructed body back in the Season 9: Legacy trailer, when the simulacrum was revealed to be the overseer of the Apex Legends Arenas.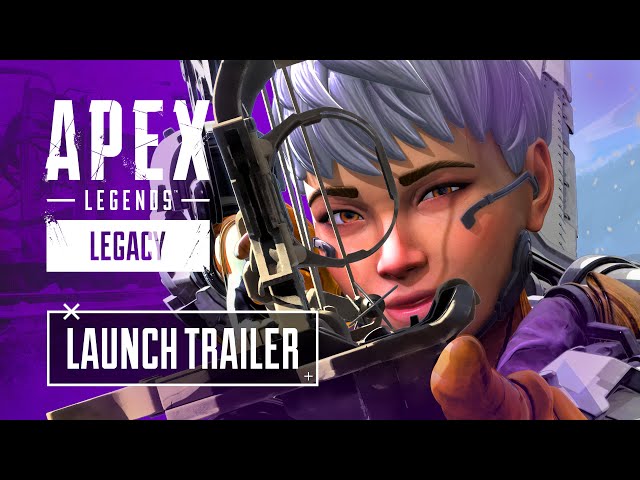 However, Ash was first teased all the way back in Season 5's 'The Broken Ghost' quest, during which you attach her re-completed head to her body. As 'Shrugtal' notes, Ash repeats not only the wake up codes you see during the 'Ashes to Ash' story, but the name of the latest Story from the Outlands itself.
In case you missed it, the Ash "Wake Up" codes were teased in Season 5's Broken Ghost quest, where she randomly said these numbers amongst other future teasers during the finale. pic.twitter.com/JSpepVsJo3

— Shrugtal (@shrugtal) October 16, 2021
Apex Legends Ash abilities
While there is no official information on Ash's abilities yet, there are plenty of nuggets of information to go off of. NRG's Brandon 'aceu' Winn has stated that the new legend will cause players to stop playing Wraith. Whether or not this is because Ash will be a better version of Wraith, or a direct counter to the Interdimensional Skirmisher, this is a big clue to what her kit will entail.
Meanwhile, there have been a number of reported leaks surrounding Ash's abilities. The earliest footage came back in April, when leaker 'Biast12' shared what they say is her ultimate ability, Phase Breach. Titanfall 2 fans may note the similarities between it and the Phase Dash ability used by her Ronin-class Titan.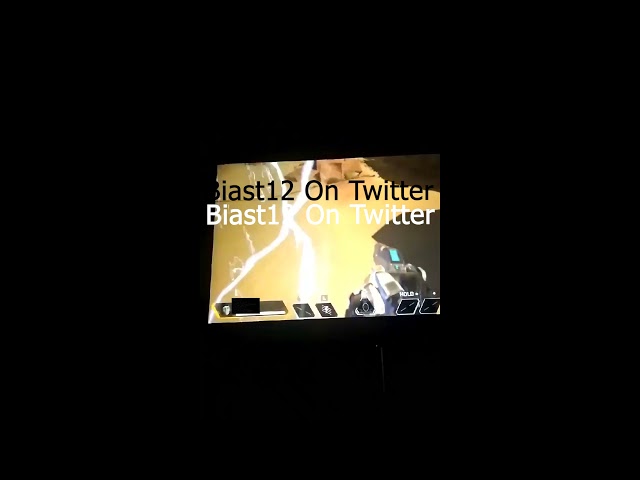 By the looks of things, Phase Breach operates much in the same way that Wraith's portal does, though it appears to be one-way, and could very well be used to 'breach' through walls and other obstacles. Indeed, the ability looks to be consistent with what aceu said about Wraith being knocked off her perch, as such an ability would undoubtedly be an upgrade on her kit.
The callbacks to Titanfall 2 in Ash's kit don't end there. As some have pointed out to data miner 'GarretLeaks', the ability named 'Mark Death', which has recently surfaced, is a reference to the 'Marked for Death' game mode in Respawn's previous game.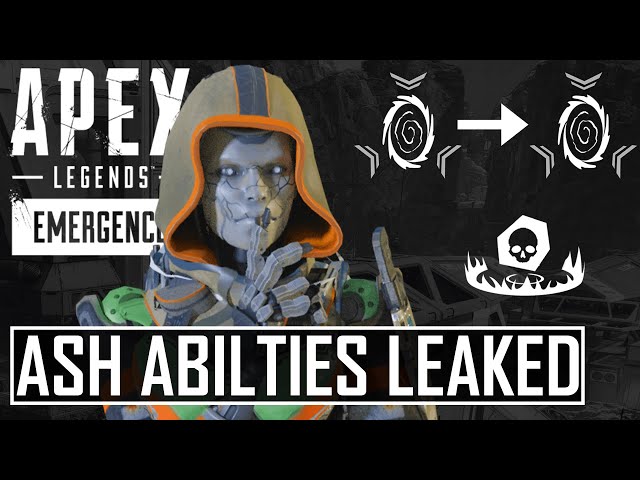 It's currently believed that, based on the 'ash_markdeath_disc_ground' and 'ash_markdeath_init_ring_sphere' files, Mark Death will create a large area in which damage dealt is increased.
Apex Legends Ash leaks
Outside of her abilities, it looks like the Ash we know in the Apex Arenas mode might actually be a pre-recorded hologram of the simulacrum. GarretLeaks says that there are currently some coyly-implemented teasers occurring in the mode right now, the most-noticeable of which being her head flashing between blue and red in the waiting area at the start of each round.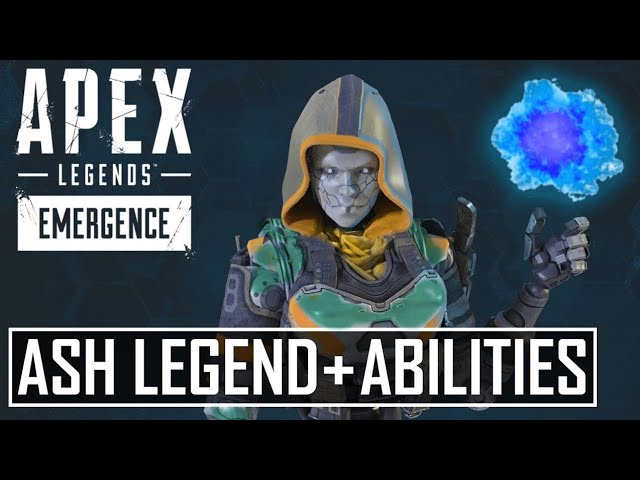 This, the data miner says, signals Ash's mind switching between that of her original human form, and her current robotic form – something we can see happening in her Story from the Outland. He further states that this flickering will only grow in frequency throughout the season, and her voice lines will begin to glitch.
The Monsters Within event – a part of the wider Apex Legends Halloween event this year – was also reported to feature references to Ash in Shadow Revenant's announcer voice lines when a Revenant dies in-game during the Shadow Royale limited time mode.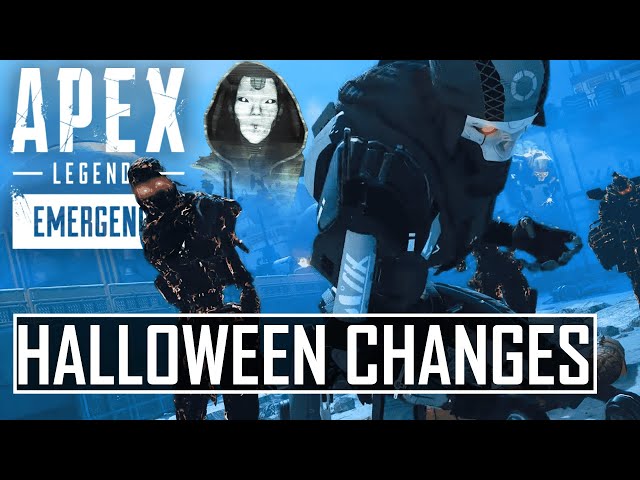 And that's everything we have on Apex Legends' Ash for now. It's fascinating to see Respawn potentially breaking the mould by unleashing a legend that we already know so much about, and currently exists within the game (albeit in a non-playable capacity). Needless to say, we'll be keeping this guide updated as further information arises throughout the season.
While you're waiting for more Apex Legends Ash leaks to crop up, why not check out our Apex Legends tier list to see which of the existing legends you should be playing? Wraith might be way up there right now, but it looks like Ash may be coming for her spot.