We don't say this lightly, but Alan Wake 2 is shaping up to be one of the best games of all time. Remedy Entertainment is taking everything it has learned with Control and turning it up to 11 – maybe even 12 – with this exciting sequel. One thing Alan Wake 2 wants to do, especially when you're with Alan in The Dark Place, is play on your paranoia; everything is uncertain in this hellish dreamscape. It's going to play on your paranoia so much, it seems, that even some of the Alan Wake 2 Dark Place enemies will be mere figments of your imagination. Well, Alan's imagination.
In an exclusive Q&A with several Alan Wake 2 developers held during Gamescom 2023 in Cologne, it was revealed that some of the enemies Alan – and you – will face in The Dark Place are called "fade-outs". We don't know if that's an official name, but some of these "fade-outs" you come across when you're navigating the nightmarish Dark Place "won't be something that will actually be able to kill you".
What that means is that some of these enemies will just look like enemies, and they will play on your paranoia and uncertainty to draw you into potentially deadly scenarios – tricking you, more or less.
"We want to focus on this idea of paranoia and not being able to trust what's real", one developer says, "[and] you're not really sure" when it comes to whether an enemy is there to kill you or not. When you couple this with the fact that Alan Wake 2 lets you piece together the mystery on your own, and the fact that it sounds like it's ditching Alan's previous "scared, but cool" attitude to things, this really could be a game that offers a wonderfully unique experience to everyone who plays it.
If you're worried that you're going to find Alan Wake 2 a struggle, though, because of this, you'll be pleased to know that it was also confirmed that there will be subtle ways to tell which enemies are there to freak you out, and which enemies are there to actually kill you.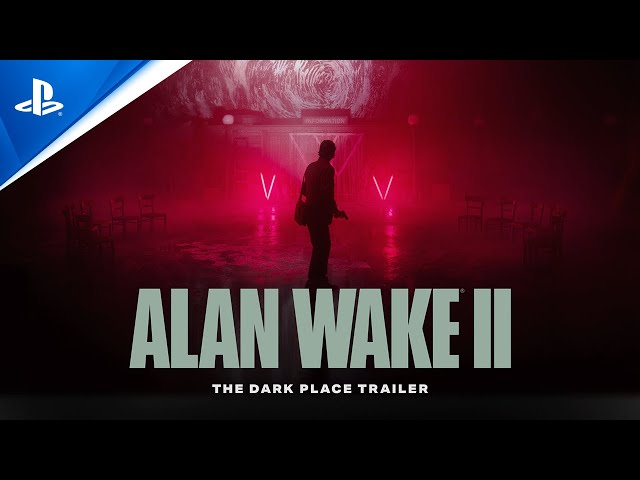 Alan Wake 2 is also expected to continue Control's good form of introducing new accessibility settings and Remedy Entertainment has confirmed difficulty levels when it comes to combat will be introduced (this was also mentioned in the Gamescom 2023 Q&A). So, dealing with these enemies won't be as bad as it sounds – if you don't want it to be.
If you want to know more about Alan Wake 2 ahead of the Alan Wake 2 release date, you can find out more about how things will start to play out in our Alan Wake 2 preview right here. You can also read more about how Alan Wake 2 references Max Payne, despite confirmation that the two aren't linked here. We know FBI agent Alex Casey is more-or-less Max Payne without the name, but the references are there, whether you like it or not.
Additional reporting by Sam Comrie.