New details about Sony's PSVR 2 headset for the PlayStation 5 have seemingly been leaked online after the company held a closed doors presentation yesterday. Reported by PSVR Without Parole, Sony held a 90-minute summit on August 3, 2021, with a number of developers who are looking at developing for the headset.
Reportedly, the headset contains Fresnel OLED screens, with a resolution of 2000×2040 per eye, making the headset a 4K HDR display. With a field-of-view of 110 degrees, PSVR 2 will also include Flexible Scaling Resolution (FSR), which concentrates the rendering resources on where the player is focused.
Foveated Rendering and Eye Tracking are also mentioned again after they were leaked earlier this year. The headset will have haptic feedback built into it, as well as being incorporated into the controllers (which Sony has already revealed). The two controllers will also come bundled with the headset.
In this presentation, Sony also reportedly talked about games and mentioned that they want to move away from "experiences" for VR and focus on quality triple-A titles for VR. This will be done by making titles that are hybrid games, playable on both your TV as normal or in VR with the PSVR 2 headset.
Unfortunately, there was no mention of backwards compatibility for the headset, but PSVR Without Parole says that there will be a big push for remastering games from Sony's first-generation headset. This will hopefully build out PSVR 2's library.
Launch details and pricing information weren't revealed but an Early 2022 window for when Sony will lift the lid on these details was given.
@Shpeshal_Nick of the XboxEra podcast, who has a proven track record with leaks and insider information, also seemingly confirmed this event did happen tweeting out about a poll from earlier in the year discussing PSVR 2 backwards compatibility.
No one wondered why I randomly out of nowhere put up a poll about PSVR2? lol https://t.co/XbuCUfDRnd

— Nick (@Shpeshal_Nick) August 4, 2021
That wraps up all the information which has come from this leak. Now, as always do keep in mind that this is just a rumour for now and Sony hasn't offered any confirmation on any new details shared here. You can see the full video from PSVR Without Parole below: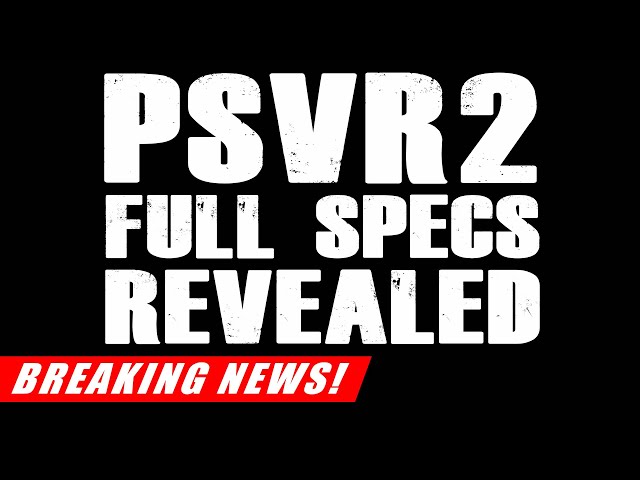 While we still have a while to wait for new details on the PSVR 2 headset, you can begin prepping your system by checking out our complete PS5 SSD guide on how to expand your internal storage.