Much like a vampire hiding in the shadows, Vampire: The Masquerade Swansong has shown very little of its narrative-driven RPG experience since its announcement back in 2020. One year on though, it seems Big Bad Wolf is ready to pull back the curtain on this highly anticipated adventure and, well, the studio wants you to be a considerate bloodsucker rather than having a full-blown feast.
You see, Vampire: The Masquerade – Swansong is all about managing political and conversational conflicts through a blend of dialogue and combat which are governed by a set of Vampiric Skills. These skills can be used with Vitae, a resource that is gained by quenching the thirst for blood of the game's three protagonists: Emem Louis, Galeb Bazory, and Leysha.
But you won't be able to drink everyone in Boston dry in order to use these skills whenever you want. In an interview with the latest edition of Play Magazine, Maxime Moze, a lead quest designer at Big Bad Wolf, says: "You'll need to be careful not to drink them [people] to death, or the Masquerade will be at risk, which is not something you want."
Emem, Galeb, and Leysha may all be immortal, but using your powers have consequences – as any fan of the World of Darkness brand will know. And in order not to face a threat, you will need to protect the Camarilla sect's Masquerade as Boston and Hartford unify at the start of the game.
This balance of power, combined with the deep, meaningful choices that cut right through the campaign were integral to Big Bad Wolf Studio's first game, The Council – something that appears to be true in Swansong as well. This is thanks to a broader set of abilities the protagonists have due to them being "bestowed with bloodline-specific disciplines" which affect what you do and how you will need to behave.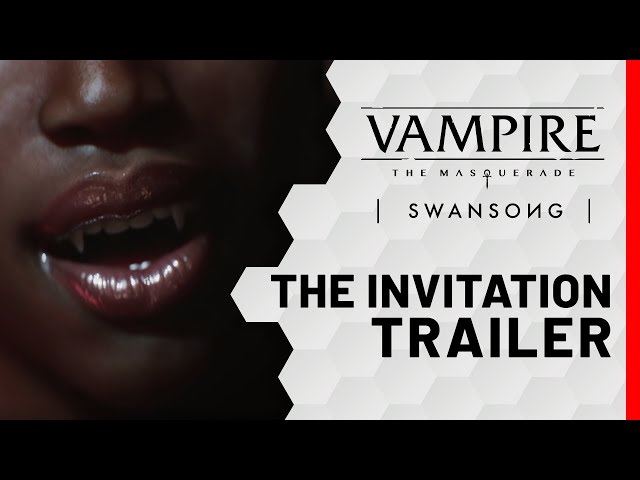 Releasing for PS5, PS4, Xbox Series X|S, Xbox One, Nintendo Switch, and PC in February 2022), Vampire: The Masquerade Swansong is shaping up to be a strong second game from Big Bad Wolf Studio.
With a focus on narrative, deep RPG elements, and as we have just learned a balanced system that holds you back from a bloodsucking reign of terror, hopefully it will be able to land smoothly, unlike the more action-focused first-person RPG Bloodlines 2, which is currently in between developers having been delayed multiple times.