In 2019, Ryan 'RyanWasTaken' Howarth was on the path to Twitch Partnership. The British streamer – known best for his Pokémon shiny hunting streams – had slowly cultivated a following of over 9,000 users on the platform since going live for the first time in early 2017.
Additionally, thanks to the avid support from his community, RyanWasTaken was able to make streaming his full-time job. With the requirements to gain entry to Twitch's prestigious Partner program met, two years' worth of work was about to pay off.
However, one July day, the streamer – who was waiting to hear back from his Partnership application – received a very different email from Twitch. According to its contents, he had been indefinitely banned for suspected purchase fraud; his account had been removed without a trace. Knowing he was innocent, RyanWasTaken sought assistance from the platform's support channels, both through Twitch's dedicated website and Twitter account.
After he received an "unhelpful" clarification of what he had supposedly been banned for, Twitch's official channels stopped responding.
For the next 21 months, RyanWasTaken would continue to send support tickets and tweets – remaining hopeful that he would be able to open a dialogue with the platform and get the issue resolved – only to be met with silence.
With everything he had strove to achieve stripped from him overnight, RyanWasTaken tells The Loadout he fell into a deep depression. "I was really close to achieving a dream," he says, "and it was very hard because every time I sat down to try and do something, I just thought about how I'd lost everything that I'd worked for. I was very depressed."
Furthermore, with his final Twitch payment withheld, the streamer says he couldn't make rent until he went back to university that September; not only had the error placed an enormous burden on his mental health, but it had taken a toll on his finances, too.
RyanWasTaken says that, at points, he was fortunate enough to be put in contact with Twitch staff at various levels through mutual acquaintances. However even they could not offer a solution, and redirected him back towards the support channels.
With the hopes of Twitch reversing its decision all but diminished, RyanWasTaken took one last swing at getting a response at the beginning of this month, this time uploading a video titled 'Why I was banned on Twitch' to YouTube detailing his experience. From there, the wheels which had all but ground to a halt spurred into motion once again.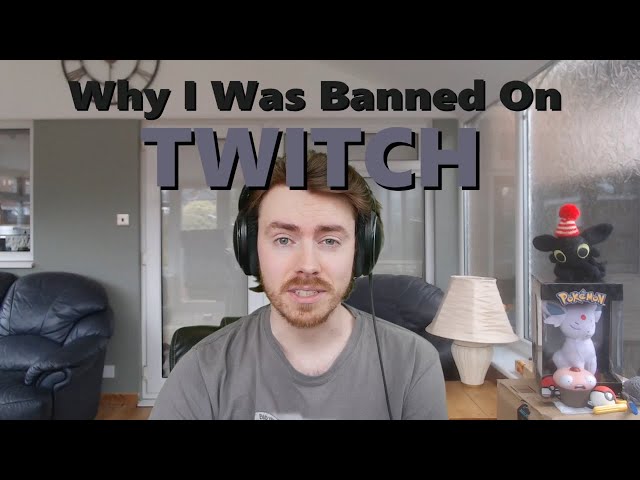 The accompanying tweet somehow found its way onto Reddit's notorious LivestreamFail subreddit, quickly hitting the front page as users flocked to support the streamer's plight. Mere hours later, RyanWasTaken received an email from Twitch, notifying him that the ban had been lifted.
GUYS THEY DID IT THANK YOU SO MUCH I'M ACTUALLY CRYING pic.twitter.com/KrNHLaTciQ

— RyanWasTaken (@RyanWasTakenToo) April 7, 2021
RyanWasTaken initially thought he was being trolled by a fake. "I thought that I'd accidentally leaked the case number somewhere, and somebody had been like 'oh, this is going to be really funny – we'll put together a Twitch-looking email and just pretend he's unbanned.'" However, when he successfully logged into the account, emotion overtook him. "I just cried, I was so relieved," he says. "I didn't think it would happen."
For RyanWasTaken, over a year and a half of pain was released in an instant. "It's funny, really," he says, "because I remember the moment I got banned – I was playing League of Legends with my friends. And I remember the moment I got unbanned, because I was playing Rocket League with the same group of friends."
April 9 saw RyanWasTaken's return to streaming after 21 months to a massive reception. Since then, he has regularly pulled in numbers similar to those at his peak thanks largely to the loyal community which continued to follow him even after the ban. "It's really heartwarming because every now and then I'll be talking and suddenly recognise names that I used to see back in 2019," he says. "It's really exciting."
RyanWasTaken's fleeting time at the top of LivestreamFail has also helped out with his engagement. "Every now and then somebody stops in and they're like 'hey, man, I saw this on Reddit, and I'm just here to say I'm glad that you got unbanned'," he says. And while it is all very surreal for him, the streamer remains grateful for everyone who has taken an interest in his case.
While all's well that ends well, RyanWasTaken firmly believes that, although a cautionary ban was merited as a preventative measure, human eyes need to get onto cases which involve financial repercussions like his much quicker. "I just think they need to ask the question like 'hey, so you're accused of this? Do you have any evidence to prove otherwise?'", he says. "Because they didn't ask me that – they basically just said 'no, we think you've done it, you're gone.'"
Although Twitch has declined to comment on RyanWasTaken's case, a spokesperson tells The Loadout that the platform will continue to take action against fraudulent activity.
Now back in business, RyanWasTaken is back to streaming regularly once more. While he has lost a lot of precious time sidelined from Twitch due to the ban, he can at least reflect on how one subreddit – which often makes headlines for the wrong reasons – helped to bring him back to the platform.