The Overwatch League 2022 season is upon us, and while many will be eager to see how the pros take to Overwatch 2's revamped multiplayer, many more will be aching to see their favourite teams duking it out once more with both revised and returning rosters. Alongside spruced-up team sheets, the League has shaken up its on-air talent heading into the regular season.
On the analyst desk, things remain unchanged from 2021. Hosted by the legend that is Salome 'Soe' Gschwind, former pros-turned-analysts Jonathan 'Reinforce' Larsson and Scott 'Custa' Kennedy will once again lend their insights. Danny 'Danny Lim' Lim will also continue to offer his services, both as an analyst and as a bridge between Korea's Overwatch community and the rest of the world.
As for commentary, OWL 2022's regular season will feature veteran casting duo Matt 'Mr.X' Morello and Mitch 'Uber' Leslie, alongside returning APAC aficionados Seth 'Achilios' King and Kevin 'Avrl' Walker.
Jack 'Jaws' Wright and Victoria 'VikkiKitty' Perez are also both familiar faces who, over the past couple of years, made the jump up from the Contenders scene, which this year has also pushed Tom 'Tridd' Underwood, Rosemary 'Nekkra' Kelley, Harry 'Legday' Pollitt and Jennifer 'LemonKiwi' Pichette – the latter two of which had previously featured at 2019's Overwatch World Cup – into the tier-one spotlight.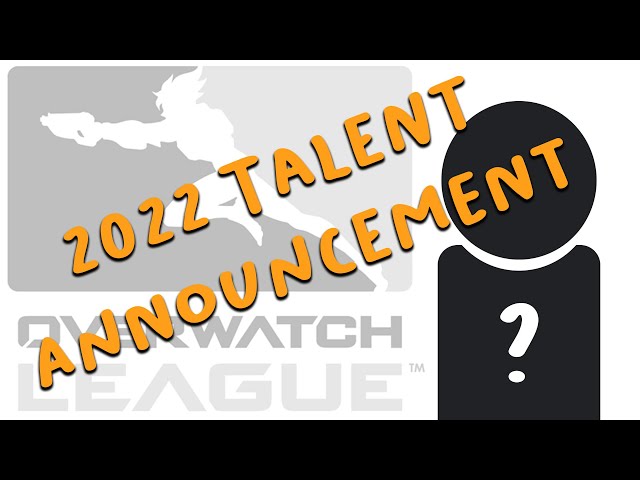 Indeed, there's a real mix of new and returning talent to the league. There are, however, a few notable absentees from the team in the form of Erik 'DoA' Lonnquist – who couldn't come to an agreement with the league – as well as casting duo Brennon 'Bren' Hook and Josh 'Sideshow' Wilkinson.
The pair confirmed back in January that an agreement was also not in place between themselves and the league to continue casting it, and have since become regulars on the Valorant Champions Tour broadcast.
Regardless, while Bren and Sideshow's absence from this year's OWL is a major blow for the broadcast, the quality of the talent coming through from the scene's lower tiers is not to be underestimated. Come May 5, viewers should be in for a pleasant surprise.