Fuse in The Legend of Zelda Tears of the Kingdom is a power that allows Link to combine two objects together to create new weapons. It is a new power for this game and for example, it can be used to add a boulder to a stick making it a much better weapon.
This will become an important addition to Link's gameplay in the early game as more of the powerful weapons are scarce at the beginning of the game. It brings some more creative ways for Link to defeat enemies. Bokoblins, Hinox, or even Lionels stand no chance with the number of possibilities that Fuse brings in The Legend of Zelda Tears of the Kingdom.
Ultrahand and Fuse may sound pretty similar, but Ultrahand is not used for weapons and can break the bonds between items. Fuse is purely for weapon use.
The possibilities of fusion with this new power seem endless with a vast choice of objects that Link can work with. From the recent gameplay trailers alone, we know that Link can fuse the following:
Weapon and object, such as a stick and a rock
Weapon and a weapon, such as a long stick and a pitchfork
Weapon and material, such as a shield and a Puffshroom
Some players may see the bonus effects of some of these combinations such as a longer reach with the fusion of a stick and a pitchfork. However, the combinations span further than that as adding certain materials with a weapon can have some in-combat effects. For example, adding a shield to a Puffshroom will release a cloud of smoke in the battle which can confuse enemies. Link can then creep up behind the confused enemy to administer a stealth attack.
Fuse can also be used to enhance the durability and attack damage of the fused items which can be brilliant for those enemies which Link doesn't quite have the equipment to take down. The fusion of elemental weapons and normal weapons has not yet been discussed by Nintendo, but hopefully, we will be able to do this in the game.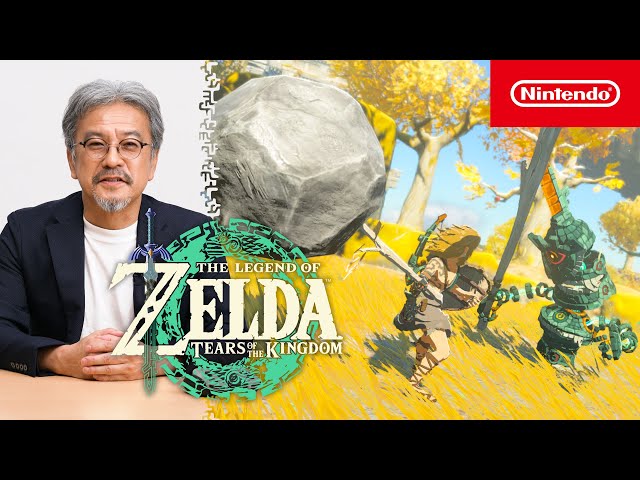 There are certain limitations to this power. Link cannot fuse every object in Hyrule together, there is a set list of items which can be used in this power to create new weapons. However, this has not yet been revealed. But rest assured that the list will still give many different options for players to choose from. There has also been no indication that you can unfuse objects like with the Ultrahand power. So, players may have to be a little more careful when choosing what two objects to put together.
Make sure you remember to pre-order the game so that you're ready to experience this exciting new feature on day one:
So, now that you have a better understanding of The Legend of Zelda Tears of the Kingdom Fuse, why not look at our detailed description of The Legend of Zelda Tears of the Kingdom Recall too to ensure that you have a good understanding of the game's new powers? Or, if you're looking for an overview of the new powers, take a look at our explanation of each of The Legend of Zelda Tears of the Kingdom powers and abilities you can use.