Forza Horizon is relatively unchallenged in the open-world arcade racing genre, with Sony not having developed a Gran Turismo spinoff and Codemasters – surprisingly – not having made any open-world games either. But, at long last, a challenger is emerging. Ubisoft and Ivory Tower are finally giving Playground Games' franchise a run for its money with a really solid racer in The Crew Motorfest, which is filled with a lot of busy work to keep you occupied, too.
Set on the island of O'ahu in Hawaii, The Crew Motofest really isn't trying to put up any smoke and mirrors – it is Forza Horizon in everything but name. It has the same festival-centric narrative core, a diverse island to explore with stunning sights, and a bunch of small activities to complete from speed traps to items to collect to secrets to find.
You might think that's all a bit of a problem, but it isn't in practice. The Forza Horizon formula is so delightfully enjoyable, allowing you to complete mammoth sessions clearing out a litany of activities, or allowing you to just hop in for a brief session here and there. That same delectable gameplay flow is here too and I loved checking off challenges and completing activities in my 20 or so hours with the game so far.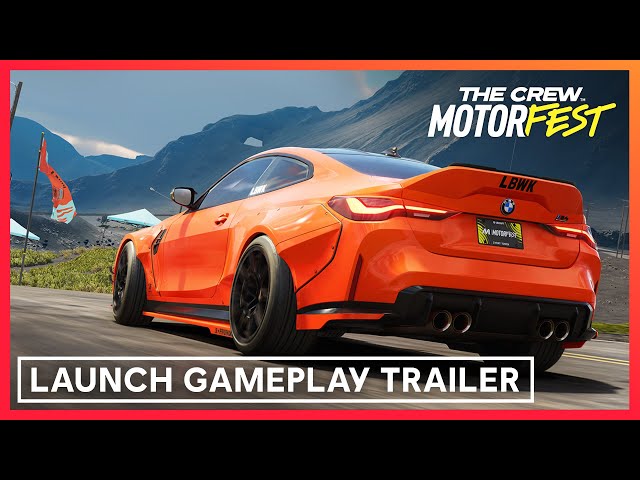 The visual improvements here over The Crew 2 are staggering. Not having to accommodate a giant map covering the whole United States of America really allows Ivory Tower to improve the textures of buildings, cliffsides, and cities. The game's bright lights, neon-painted streets, and sidewalks are also just stunning to look at, especially with the dynamic day and night cycle.
While the open-world decoration of activities and sights to see are familiar, The Crew Motorfest's core progression is a refreshingly varied package of activities that cover all kinds of vehicles, all types of engines, and every possible racing event you could think of. The main way of opening up the aforementioned activities is by completing playlists, which feature around a half-dozen races or events in each one.
Each one is centered around a different racing style, with 15 playlists in the game at launch. For example, the Made In Japan playlist is centered on high-speed street racing, while the Off-Roading Addict playlist takes you to the more scenic areas of O'ahu. And, each set of events changes up the gameplay in small, but interesting ways. The playlist focused on electric vehicles removes the ability to earn nitro just by driving, and instead, asks you to drive along boost sections of the track. The Drift Experience playlist is comprised of unique drifting events where you need to rack up points on your own, while the Vintage Garage playlist focuses on old American relics and removes the racing line and map, presenting you with old pictures to direct you on your trip across O'ahu instead.
The variation between individual playlists means the experience remains engaging and exciting throughout and I personally find progressing through each playlist satisfying as I got to try out different vehicles and explore different parts of the island naturally. While completing all these activities you are rewarded with vehicle upgrades, unlocking cars in the Crew Motorfest, and ticking off challenges along the way.
Each of these is repeatable and effectively forms the backbone of the events and progression in The Crew Motorfest. Unfortunately, that process of unlocking parts isn't particularly thrilling for a progression system. Instead, I found myself mostly just swapping out car parts for the new ones I got with the higher number, and systems like Forza Horizon 5's vehicle skills felt more tailored to each individual vehicle or vehicle category and the effect was more noticeable on gameplay.
It isn't overly egregious though and I was getting more than enough parts to upgrade my car and complete tougher races. So, if anything, the system is just uninspired.
Elsewhere there are a few PvP modes like a group race that features three different vehicles you swap between midway through and a battle-royale-style demolition mode. These offer a nice change of pace and work really smoothly – thanks to how easy it is to hop in and out of activities via the game's sleek if somewhat sterile, menu.
My racing journey across O'ahu has been smooth, with the servers never faltering. However, I did encounter a few weird glitches in my time playing, like cars randomly disappearing and reappearing in front of me. But, they don't affect my gameplay at all and I find that I forget about them as quickly as I come across them.
Overall, The Crew Motorfest is a perfect example of a game that doesn't really try to do anything new or interesting but hits all the right points for a game in this genre. While Ivory Tower doesn't have as many years of experience crafting this type of open-world racer as Playground Games does, this is a fantastic game you can easily spend hours playing. If you want something chill to play where you can check off objectives and put on some music or a podcast then The Crew Motorfest is for you.
The Crew Motorfest is an enjoyable racer that shows more developers can tackle the open-world arcade racer genre. While it doesn't do anything new or surprising there is very little to fault with the varied gameplay experience and the luscious island of O'ahu Ivory Tower has built here.