Etched into the memories of most sci fi horror game fans is the gloriously brutal and squelchy sound of stomping enemies in Dead Space. It's something that will also be making its way into The Callisto Protocol, the upcoming game from Striking Distance that has been heavily compared to Dead Space thanks to both its similar genre and setting but also its CEO being Dead Space creator Glen Schofield.
Schofield and the rest of Striking Distance have spoken at length about how The Callisto Protocol is not some Dead Space clone or successor, and is its own standalone, unique horror experience. However, the studio's CTO Mark James tells The Loadout that skull stomping was the one Dead Space trope it just had to include.
"This is not a Dead Space game – we don't want to be a Dead Space game," James says, "but there are some aspects [you can't ignore]. The stomps are a really good thing. We started off not having the stomp in our game. But then we kept coming back to 'what's the easiest way to kill something that's crawling towards you?' It's stomping. And so we put the stomp back in the game. Even though we were like, 'Oh god, it's a Dead Space thing,' [we realised] no, it's not a Dead Space thing. It's just the most efficient way of killing something crawling towards you."
As well as being a way to grab loot from an enemy corpse, stomping is also going to be a crucial part of any playthrough. According to James, the "virus can reanimate enemies" if they are not suitably finished off, either by launching them into one of the game's now famous pieces of gnarly machinery, or of course with a swift head stomp.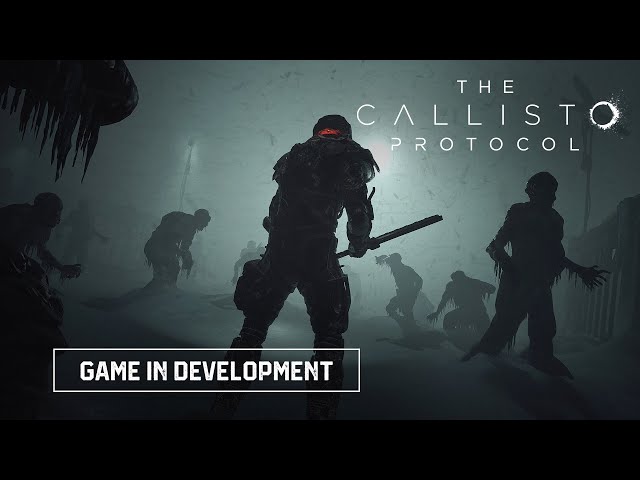 "You will want to stomp everything," James advises.
So yes, there are some elements of Dead Space in The Callisto Protocol – but the game's influences are far more varied than that, with BioShock and Alien: Isolation apparently being another two.
The only question that remains now is whether Striking Distance can make a more satisfying stomp than Dead Space. We'll find out when The Callisto Protocol release date rolls around later this year.