Earlier in the month, Sony announced that it was hosting a State of Play presentation on June 2 – kicking off this year's Summer Game Fest with announcements featuring both PlayStation 5 and PSVR 2 games. Whether you're a PlayStation player or not, it's an exciting time. Sony's first party studios are working on a whole host of incredible titles, but this PlayStation State of Play presentation is going to feature third-party titles too – so, it's worth checking out if you play games on an Xbox console or PC.
But, how do you actually check it all out? What do you need to do if you want to know how to watch the PlayStation State of Play presentation on June 2? Well, all you need to do is keep reading – we have all the information you need right here.
The PlayStation State of Play presentation is scheduled for 15:00 PST / 18:00 EST / 23:00 GMT on June 2 and, if you want to watch it, you will be able to via Twitch and YouTube. Sony has announced that it's going to last around 30 minutes, so there's a lot to be excited for.
Yes, that's right, you can watch PlayStation State of Play presentation on June 2 via the PlayStation Twitch channel or YouTube. If you're favouring the latter, you can actually tune into the embedded video below (so, keep this page bookmarked!)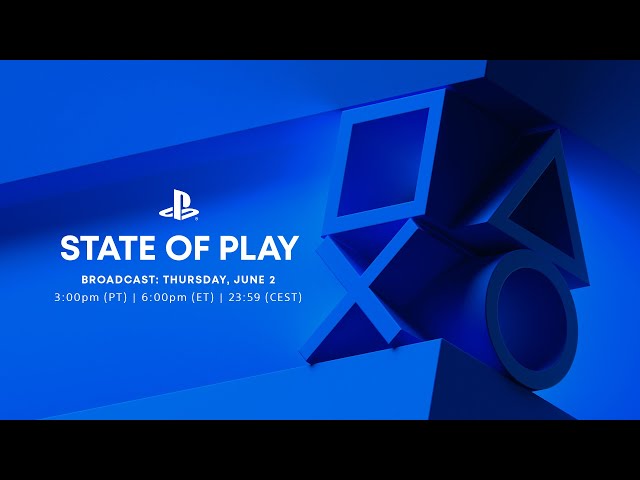 At the moment, as you might expect, there's no official information on what's going to appear in the PlayStation State of Play showcase. Call of Duty Modern Warfare 2, Forspoken, Horizon Call of the Mountain, and Final Fantasy 16 are all likely candidates – but, we won't know for sure until we're sitting down watching the showcase.
Of course, God of War Ragnarok could appear – but, the PlayStation blog post on the showcase only references "exciting reveals from [PlayStation's] third-party partners". So, be warned that it might not appear.
While we wait for all the new announcements, you can check out our picks for the best PS5 games here – and check out our Summer Game Fest 2022 schedule to keep up to date with everything going on.