It's been a long while since State of Decay 3 was first announced, and there hasn't been much in the way of news or updates since. While developer Undead Labs has been working away at the sequel this year, it was dealt a blow when the studio's founder, Jeff Strain decided to leave in April. Today, Strain has revealed his next venture: a brand new studio called Possibility Space. However, when announcing this news, he also touched on the future of the State of Decay series.
In an interview with IGN, Strain says that "State of Decay is still on its way to achieving its ultimate vision" and praised the developers working on the game. He also commends Microsoft for the way it has managed its owned studios, including Undead Labs, over the last few years.
The "vision" for State of Decay Strain references, which was first talked about all the way back in 2011 in an FAQ, was a "full online world game that will allow thousands of players to run around simultaneously in a much larger server-hosted world".
State of Decay always had grand ambitions as a series, originally being a stepping stone towards 'Class4', a codename for a project which was intended to be an online MMO. However, when Undead Labs continued its development partnership with Microsoft, those MMO ambitions and Class4 never materialised.
State of Decay 2 built upon the foundation of what Undead Labs started and added co-op. However, it was far from an MMO. So, the assumption was that State of Decay 3, backed by Microsoft's full support and funding now that Undead Labs is a part of Xbox Games Studios, would be the zombie MMO Class4 was always intended to be.
Whilst Undead Labs hasn't commented on State of Decay 3, or what type of game it is, Strain only left the company in April this year, so he likely has a good idea of what state the game is in and the core foundations of the sequel, which is being built for Xbox Series X|S.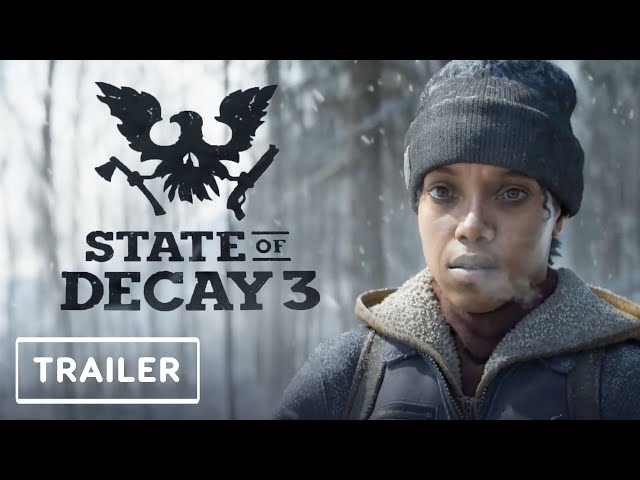 Strain has a history with MMOs, founding Guild Wars developer ArenaNet in 2000. Undead Labs was originally intended to have that MMO foundation too. However, for whatever reason, that vision for State of Decay ended up being pushed back.
Hopefully, the third time will be the charm and State of Decay 3 can be the zombie MMO Undead Labs initially set out to create – or at least get us another step closer.