We know, you love splatting up the place in Splatoon 3. We do, too. But the series is about so much more than painting maps a certain colour and screaming booyah after you've taken out the annoying enemy team member who uses a Slosher. That's right, Slosher players are pure evil and should be treated like the Octoling spies they are.
Splatoon is all about story and characters, whether Callie and Marie will return in Splatoon 3 is on the lips of every Splatoon veteran across the globe. Also, what ever happened to that fat cat that showed you the score at the end of the round? Is that thing still around? I hope someone's feeding it.
Regardless, we've got everything you need to know about Splatoon 3 Callie and Marie and whether the Squid Sisters will be returning for the latest Inkling outing on the Nintendo Switch console.
Splatoon 3 Callie and Marie
Callie and Marie will star in Splatoon 3. We know this because Callie and Marie can both be seen in the Return of the Mammalians trailer, but this time looking different from how she looked in Splatoon and Splatoon 2. This suggests that quite some time has passed since the second game in the Splatoon universe.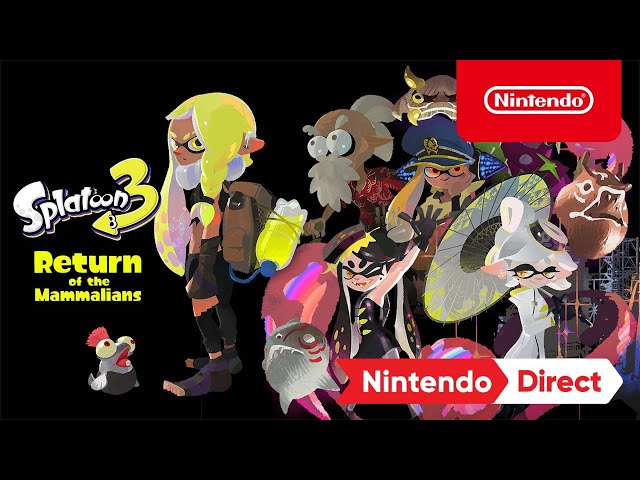 It is still unknown how much of a role Callie and Marie – also known as the 'Squid Sisters' – will play in Splatoon 3, but they were a major component of Splatoon 2's story, so we expect it to be the same again for the series' third outing.
Callie and Marie are iconic divas that started off their lives as the singing mascot idols in the original Splatoon, but their roles have expanded greatly since then. Despite this, this remain some of the most popular characters in Splatoon.
Want more Splatoon 3? Here's everything we know about the Splatoon 3 Return of the Mammalians mode, and all of the Splatoon 3 hairstyles for the fashion conscious Inkling.