A release date announcement for Ubisoft's upcoming swashbuckling action-adventure game Skull & Bones could be on the way soon as ratings for the pirate game on next-gen consoles have been spotted online by eagle-eyed fans. With Skull & Bones' original release date slated for the latter half of 2018, it's safe to say that this will be welcome news for players looking to take to the High Seas.
As reported by VGC, a Reddit user has spotted the Brazillian ratings for Skull & Bones on PC, Google Stadia, PS5, and Xbox Series X|S online. The game has been rated 16 on all platforms, suggesting that UK audiences will see Skull & Bones rated PEGI 16 and US audiences will see it rated T for Teen.
While this does not provide us with any detailed information on Skull & Bones' release, it does suggest that the game is nearing a release date announcement – at the very least. With development reportedly starting in 2013, supposedly as an MMO spin-off to Assassin's Creed IV: Black Flag, it's safe to say that this has been a long time coming.
If you're looking for the evidence for yourself, we have it below:
It looks pretty legitimate, as you can see, but take everything with a pinch of salt. This doesn't guarantee a Skull & Bones release date announcement, it just suggests that one is likely – looking at the time between a game's ratings appearing online and future announcements.
You'll be pleased to know that this isn't the only bit of evidence to suggest that Skull & Bones is sailing towards a release date announcement, Earlier in the year, a short video was leaked that (according to VGC) shows off what players can expect from this upcoming Ubisoft Singapore title. The video itself has since been removed, but it sounds like this is going to be a game perfect for fans of the open waves.
Xbox Game Pass Ultimate (1 Month) Xbox Game Pass Ultimate (1 Month) Microsoft $14.99 $1.00 Buy Now Network N earns commission from qualifying purchases via Microsoft and other programs.
Exploration, treasure hunting, swashbuckling co-op adventures, and more than enough rum to go around? Doesn't sound so bad, does it. While we wait for an official announcement, you can check out the Skull & Bones trailer we do have below: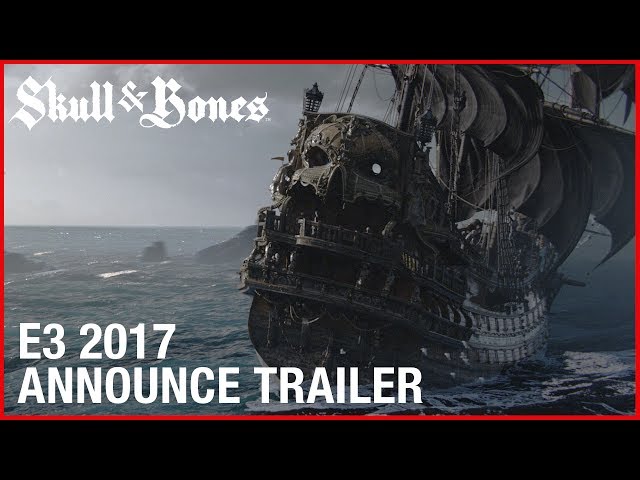 If you're looking for something else to play in the meantime, you can check out the best PS5 games and best Xbox Series X games right here.