Electronic Arts stole the headlines yesterday when it released a new "pre-pre-pre-alpha" trailer telling fans it is "still working on" Skate 4. And while the development of the game looks like its going pretty well, Full Circle's gesture last night told us something far more important: that it is listening.
The trailer, which mixes previously leaked footage in with new gameplay, is a celebration of all things Skate: there's hilarious rag doll animations, there's plenty of tricks, and there's big skating sessions. There is also a wall of comments, hand-picked by Full Circle, that highlight the studio is listening to the community's deepest desires. "We took what we know, what you told us, and started building," Full Circle says in the video. "But San Vansterdam wasn't built in a day. We're giving you more freedom, more ways to express yourself."
And if you examine the suggestions in the video, it's clear that's what we're going to get. From having a parkour system that'll allow players to reach higher areas to full Skate 4 crossplay and cross progression, the possibilities are endless.
But there's also a couple of suggestions in there that'll really tap into that freedom of expression, none more so than giving players the option to make their characters non-binary and not be tied in to specific cosmetics. This is something Saints Row's Boss Factory has recently won plaudits for.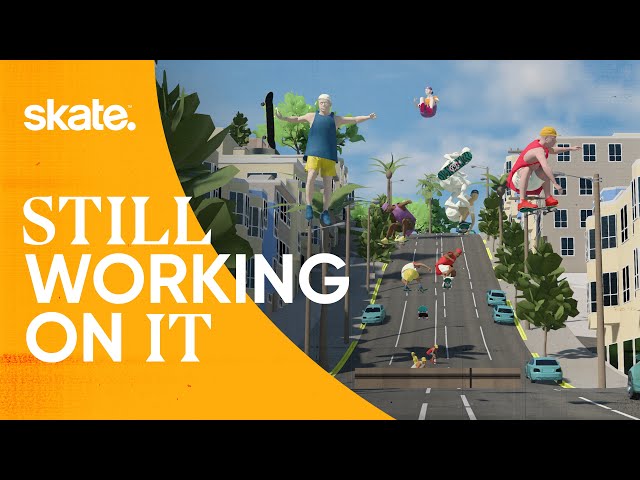 The non-binary options aren't necessarily showcased in the trailer, but plenty of other suggestions are. We see players swinging from objects, getting off their boards, bailing properly, new animations, and more, so who knows what's around the corner. We also know that Dan McCulloch, the vice president and general manager of Full Circle, is supportive of inclusive games. Before the release of the trailer last night, McCulloch tweeted at the start of June to say that he is "personally very invested in making sure our studio, Full Circle, and the games we make are welcoming, safe, and inclusive of everyone."
We've reached out to EA for clarification on the possibility of these options, but the fact that the suggestions was highlighted in the game's first major trailer is a statement in itself.
Either way, with Full Circle calling for players to sign up to the Insider programme for upcoming playtests to "help shape the future of Skate", we won't have long to find out.
You can find out how to sign up to the Skate 4 alpha here.