Xbox Game Pass players know there's a lot to look forward to in the coming months, but there's nothing on the calendar that raises as many eyebrows – and lunches from stomachs – as Scorn. This biopunk FPS survival horror is the first title from Ebb Software and will be available on Xbox Game Pass and PC Game Pass at launch. If you're wondering when that is, you're not alone. Thankfully, after a handful of delays and the risks of being stuck in development hell, Ebb Software has committed to an October release date – and we can't wait.
In a recent Development Update, which was shared via Steam, Ebb Software confirmed that the team is still on track for Scorn's October 2022 release date. Ljubomir Peklar, designer on Scorn, didn't confirm a specific date for fans waiting to play the game – however, they did share an insight into where the team is in regards to development.
" Over the last month, our 3D team has finalised creating all of the remaining static meshes, so production is progressing well. They aim to have everything completed in June. Animation and VFX are currently our biggest focus, and the teams are busy ironing out bugs and finalising everything. We're full steam ahead for our release in October and excited to be able to show off more of the game soon."
In addition to this, which is welcome news for fans waiting to get stuck into Scorn's gruesome world, Ebb Software touched base with Peklar about the game's weapons – which look as bizarre as the rest of the game.
" The weapons found in Scorn are mostly there as optional tools for progression. Humans have a strange relationship with their tools, especially weapons. How a player or character's behaviour changes when they obtain a weapon is an interesting underlying theme that I've kept in mind during development."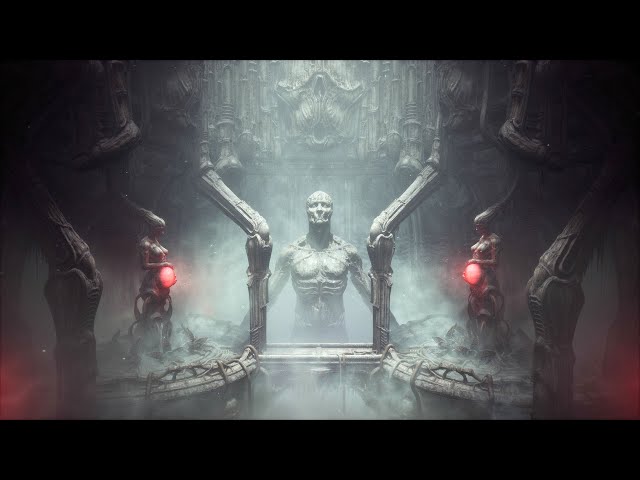 Peklar goes on to explain that "the weapons are relatively standard in terms of functionality" as an intentional attempt to balance the strange with the familiar – which we're thankful for! (These guns just look gross, okay?) Although, the fact that ammunition is a limited resource in Scorn might mean that you don't see a lot of these odd-looking weapons when you're playing.
With Scorn being an Xbox console exclusive and a Day One Game Pass title, there's nothing stopping it from popping up in some capacity during the Summer Game Fest Xbox Showcase.
If you want to know when this is, you can check out the full Summer Game Fest schedule 2022 guide here.