Rumbleverse is hoping to smash a hole in the live-service space and ensure it lands with an impact with its release. But, before you get stuck into fighting, you will want to look at all the Rumbleverse character creation options so you can create the wrestler of your dreams.
Character creation options in Rumbleverse aren't much different from what you have seen in other live-service games with your traditional body options and face designs. But, due to the eccentric style of its characters, there are more options here than you might expect and each one has more choice and variation.
So, be sure to read below through the rest of this article for some of the Rumbleverse character creation and customisation options you can choose from. This list focuses on all the base categories of customisation options that are in the game.
Rumbleverse character creation and customisation
The full list of Rumbleverse character creation options and customisation is as follows:
Body Shape
Skin Colour
Head Shape
Eye Colour
Eyebrows
Head hairstyle, mask, hat, etc
Upper body clothing
Lower body clothing
Emotes
And that covers the key categories. We aren't going into each individual option, because that list would be longer than you would ever want to read. But, if you want a look at some of the basic options, check out the video below from Tales of Lumin.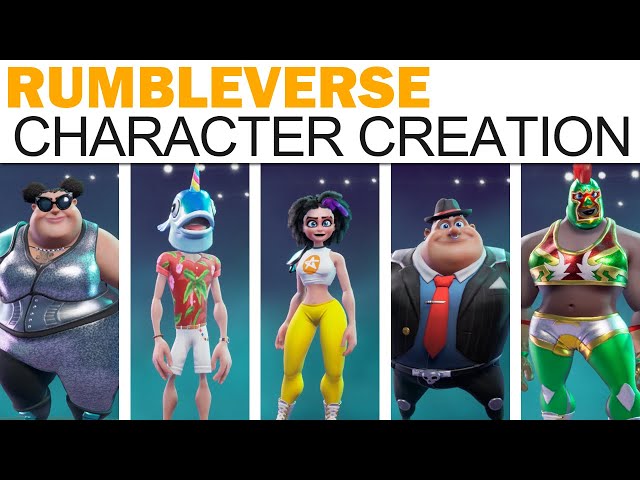 Now that you know all the Rumbleverse character creation options, If you are hopping into Rumbleverse and want a better overview of how it all works, check out our guide on Rumbleverse crossplay to see how you can play with your friends.