After almost a year of silence, Riot announced that Ruined King: A League of Legends Story is out now on all platforms. Marking the first push from Riot into the console space, Ruined King is a turn-based RPG featuring six well-known League of Legends champions: Miss Fortune, Illaoi, Braum, Pyke, Ahri, and Yasuo.
Announced during Riot Forge's showcase today, Ruined King is developed by Airship Syndicate and takes players to Bilgewater where they must explore before setting off to the Shadow Isles to uncover the deadly secrets of the Black Mist. The game will also feature the recently added League of Legends champion Viego, the titular Ruined King.
The showcase revealed a brand new trailer for the game which is set to a a remix of Rise, the 2018 Worlds song, alongside a development diary detailing how Ruined King plays.
Blending exploration and combat, you will explore Bilgewater, solve puzzles within the Shadow Isles and engage with complex turn-based and team-focused combat mechanics. Champions will even engage with one another – for better or for worse.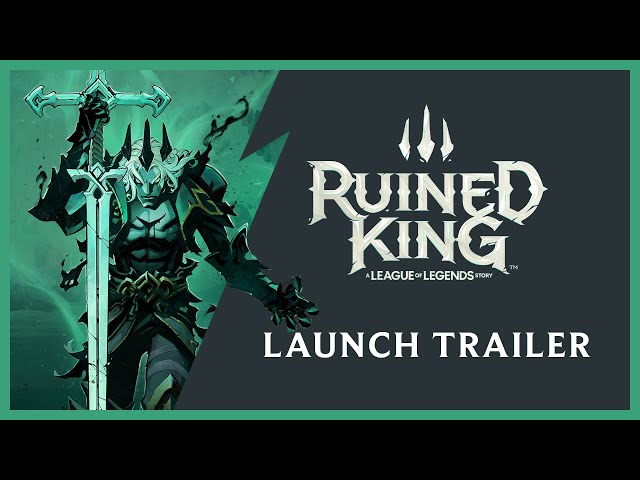 Ruined King: A League of Legends Story was first revealed in December 2019 at The Game Awards. Initially, it was set to launch earlier this year, but it was caught up in a flurry of delays. Thankfully, you can now get stuck into this story-focused adventure in the League of Legends universe while watching Arcane, one of the best animated movies of all time.
You can now purchase Ruined King on PS5, PS4, Xbox Series X|S, Xbox One, Switch, and PC.