As a self-confessed slave to live service, multiplayer, and competitive games, I was excited to sink a few hours into a Roll7's Rollerdrome earlier in the year, thinking that it would be a welcome break. What transpired was an obsession with one of the most satisfying and badass gameplay loops of recent times, which only led to my riddled brain craving exactly what I couldn't have – more Rollerdrome.
If you want to know the exact details as to why this third-person skater shooter is so marvellous, check out my Rollerdrome review. Here though, I'll be summing up why it's my Game of the Year nominee for 2022, despite it technically leaving me in a state of misery.
While it takes some getting used to, Rollerdrome's unique gameplay is totally addictive. It's got amazing movement that is (99% of the time) totally fluid. It's got satisfying, chunky gunplay. It's got an aesthetic and sound design that just oozes coolness. It's got all the ingredients to get you completely hooked.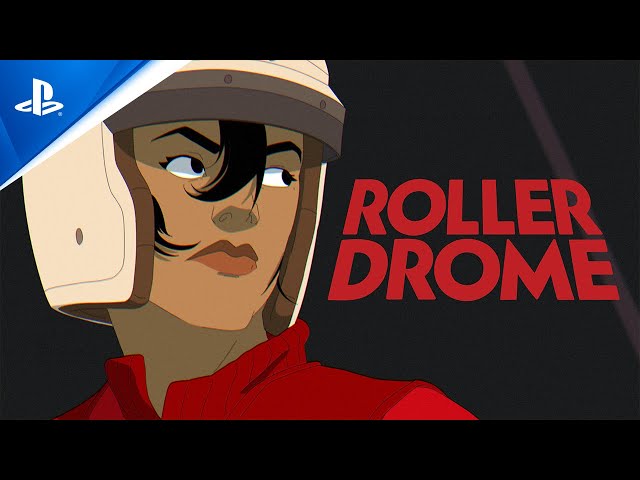 As well as working your way through Rollerdrome's fairly basic but well-told narrative, you'll also be ticking off bonus challenges by performing certain tricks or actions during runs, chasing high scores, speedrunning levels as quickly as possible, and trying to string together ridiculously big combos. There's even a hardcore, high-difficulty mode that unlocks after the main story. That's a lot of content and replayability for a game of this size.
Despite all of that content, all I could think about was how I simply wanted more reasons to keep playing Rollerdrome.
My spoiled, triple-A-infested mind selfishly shouted into a void, calling for completely unreasonable things like DLC to add more arenas and bosses, character customisation, and fully-fledged multiplayer harnessing that delicious gameplay loop. These are all things I will never get from a game like Rollerdrome, and I know it. Yet I demanded it. I felt frustrated at not having it. I craved it.
For me, any game that manages to make me feel this way is a Game of the Year contender, and when I look at the other new titles I've played this year, none have managed to do this. Most failed to grip me in the same way Rollerdrome did, some came to satisfying conclusions, and a few were simply live service games to begin with that I can continue to play.
Rollerdrome, though, punched well above its weight to deliver some fun, stylish, and completely addictive action. It's not absolutely perfect, don't get me wrong, but it's amazing that a game of its origin could give me starry-eyed (and completely unreasonable) visions of a world where it is a massive, online behemoth. You may think I'm mad naming a game that couldn't deliver on everything I wanted as my Game of the Year, but frankly, I couldn't care less. Rollerdrome is a gem.