For a long time, Rocket League's free-to-play update was the worst-kept secret in gaming. However, now it's official, developer Psyonix is slowly teasing us with details of what to expect when the rebooted Season 1 drops next week.
If you've not played Rocket League before but are suddenly approaching it with a courteous side-eye because it's free on the Epic Games Store, imagine if you crossed Lewis Hamilton, Virgil van Dijk, and Simone Biles. Yes, it's front flipping, fender-bending, four-wheeled football action. And the rebooted Season 1 looks like a great time to join the fun.
Season 1 launches on September 23 in tandem with the free-to-play update, and the headline act is, as usual, the Rocket Pass. The premium version of the pass costs 1,000 Credits (about $9.99) and instantly unlocks a brand new car, the Harbinger. The new whip can be earned without spending your hard-earned cash, but you'll just have to complete challenges in order to level up your Rocket Pass. There's not a lot of info about the new car yet, so we'll wait and see if it makes it onto our Rocket League best cars tier list.
Season 1 is changing the competitive scene by adding 3v3 tournaments which offer rewards based on your placement and the standard of competition. Psyonix has given players a sneak peek at the competitive rewards, which are stunning prismatic decals featuring star and diamond patterns. If you wanted a status symbol for showing off in ranked, you've found it.
As a little bonus, current players will get a slight head start in competitive matches for Season 1 due to Season 14 ending the day before the new update.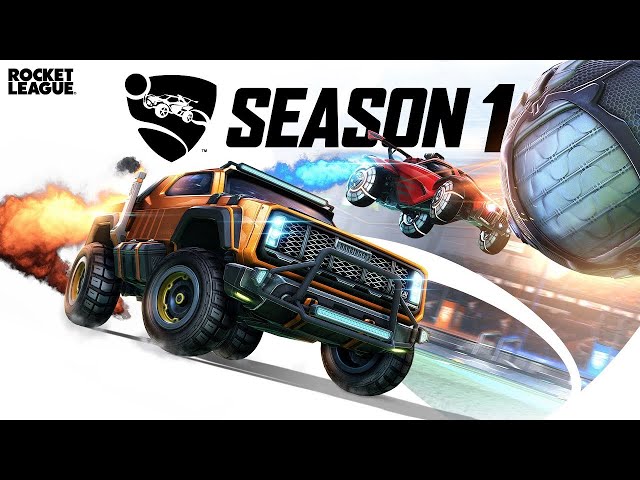 The Season 1 trailer also dropped, featuring parallel universes, Fortnite locations, and Fall Guys references – as well as a massive shark. Perhaps a teaser for what's in store in Season 1?