Rise of the Ronin looks to be Team Ninja and Koei Tecmo's most ambitious game to date. Moving the studio away from being focused on linear, level-based action titles, Rise of the Ronin takes the developer's high-octane action to an open world. But, when is the Rise of the Ronin release date and when can you expect to dip your toes into the historical Japanese setting?
Team Ninja have revealed that the game has already been in development for more than half a decade, slowly growing and the concept being honed, so you can expect the team to want to take their time. But, we do actually have a window for the Rise of the Ronin release date. The game cut through Tekken and God of War during its reveal at PlayStation's September 2022 State of Play showcase and stood out from a number of other titles. So, excitement is running high for the game. And, you can keep track of everything we know below.
Rise of the Ronin release date rumours
Rise of the Ronin's release date is set for 2024 on PS5. The game is being published by Sony and therefore will be a PS5 exclusive and not come to other platforms.
If a different publisher picks up the game down the line, then maybe we could see it hit Xbox or PC. But, as of right now there isn't much of a chance of that happening. Similarly, with the game releasing in 2024 it won't come to PS4.
Rise of the Ronin story
Rise of the Ronin casts you as the titular Ronin in 19th century Japan as it faces its darkest of times. Oppressive rulers, deadly diseases, and western influence creeps through the country and is slowly scarring it as a civil war rages on between the Tokugawa Shogunate and the Anti-Shogunate factions.
Bound to no master, you seek to make choices of your own as your traverse through the open world during Japan's most critical revolution. On your journey, you will meet a wide cast of characters with their own motivations and sense of justice that you can choose to side with or against.
Rise of the Ronin gameplay
Very little is known about the Rise of the Ronin gameplay just yet, but it appears to be sticking close to what Team Ninja has done in the past with, intense close-quarters sword-fighting. However, the added elements of a firearm from the time period and the open-world level design seem to be the major features that make this Team Ninja's "most ambitious and challenging project".
We also saw in the gameplay trailer some additional ways to traverse the open world, such as a glider and by horseback. You can watch that trailer below: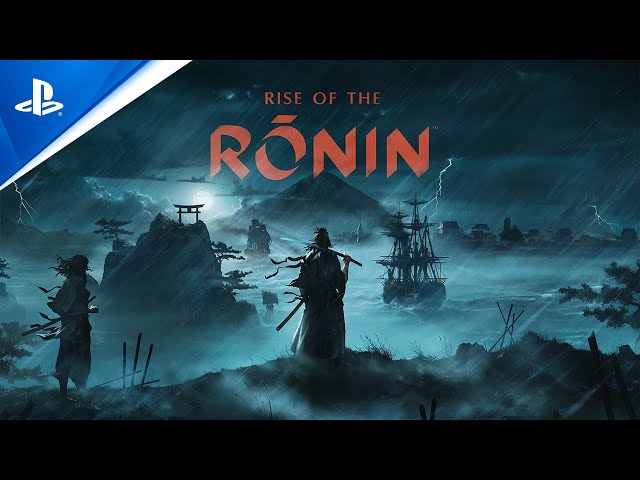 As you have seen and read, Rise of the Ronin seems like an incredibly ambitious game and with the long development it has had to fine-tune it, you have to think that Team Ninja has got something special here. So, while we still have a long way until the Rise of the Ronin release date, why not check out their other upcoming game releasing in 2023, Wo-Long Fallen Dynasty, which is also coming to PS5, as well as PS4?