Resident Evil Village fans, rejoice, for the hit horror game's new The Mercenaries Additional Orders mode content is now ready to pre-order as part of the upcoming Winters' Expansion. Soon, players will be able to get their mitts on Chris Redfield, Karl Heisenberg, and fan favourite Lady Dimitrescu to cleave through each stage with. Producer Tsuyoshi Kanda has also lifted the lid on what you'll be able to do with each character, alongside further details for Village's upcoming Winters' Expansion.
According to the new PlayStation blog, players will be able to cut down Lady D's foes with her talons, filling her Thrill Gauge – which can also be bolstered with the 'Lady's Lipstick' item – in the process. As the gauge fills, Lady D's movement speed and talon damage both increase, and new moves are added to her arsenal. Maxing the gauge tops out Lady D's damage, while giving her the option to summon one of her daughters.
Of course, many fans will be disappointed that they won't be on the receiving end of the Dimitrescu family's punishment. However, the opportunity to embody the 9′ 6″ vampire-esque mutant is certainly a compelling prospect in itself.
Next up, Chris Redfield. Chris enters an 'Onslaught Mode' once the Onslaught Gauge fills, giving him increased movement and reload speed, alongside a major boost in attack damage. Using his Straight Punch ability to kill enemies gives the gauge a sizable boost. Meanwhile, Chris retains the Target Locator he uses during the main campaign, allowing him to call in a support strike on enemies.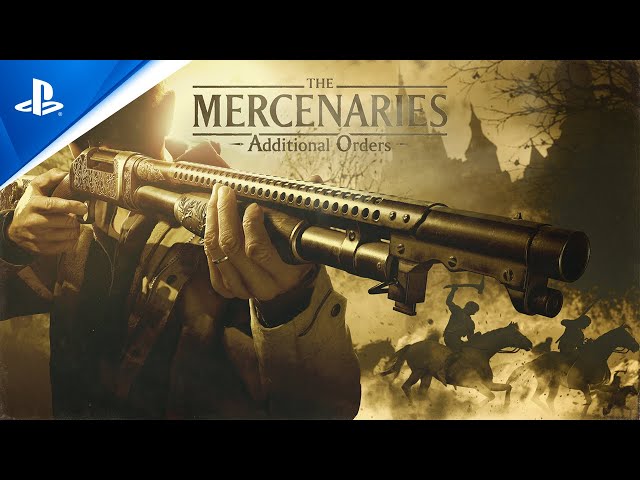 Finally, there's Heisenberg. The magnetic manipulator can charge up a wide-reaching electrical attack by swinging his hammer around. Additionally, he can pull in an enemy using his Magnetic Field ability, which also bolsters the power of certain attacks while inside it. Staying true to form, Heisenberg can summon a Soldat Jet "to barrel down on enemies with a swift attack". Heisenberg's creation self-destructs when it runs into a wall.
Alongside rundowns for each character, Kanda says that The Mercenaries Additional Orders will feature new stages, including the Bloody Village and Bloody River. Bloody.
Finally, Kanda shares Rosemary Winters' Street Wolf Outfit – a pre-order bonus for the Shadows of Rose DLC. The Mercenaries Additional Orders, Third-Person Mode for campaign, and the Shadow of Rose DLC are all included in the Winters' Expansion, which can be snagged by existing Resident Evil Village players.
New players, meanwhile, can pre-order the Gold Edition to secure the base game, the Winters' Expansion, and that snazzy Street Wolf Outfit. Both the Gold Edition and Winters' Expansion will arrive on October 28 for the PlayStation 4, PlayStation 5, Xbox Series X|S, Xbox One, and Steam for PC players.