Who is the Merchant voice actor in Resident Evil 4 remake? The iconic figure is arguably more famous than Leon and Ashley themselves when it comes to Capcom's game as players fell in love with him back in 2005. But, in the remake of the game, a new person hides beneath his cloak and brings some unique aspects to the performance of the iconic individual.
In this article, we will run through the man behind the Merchant and the work he has done in the past. But, for such an iconic character in Resident Evil 4 you may be surprised to learn that the voice actor behind him hasn't had a role as big as this in games previously.
Who is the Merchant voice actor in Resident Evil 4 remake?
The Merchant voice actor in Resident Evil 4 remake is Michael Adamthwaite. Michael has appeared in other games like Stranger of Paradise Final Fantasy Origin and New Tales from the Borderlands as side or background characters, as well as in TV series' like Billy The Kid and Kung Fu.
Overall, however, Michael hasn't done much work in games and this is easily his biggest role to date. In New Tales from the Borderlands he played a Tediore Grunt, which was previously one of his bigger roles, alongside playing a High Court Judge and Fudo Oshikiri in Lost Judgement and its DLC The Kaito Files.
On the TV side, Michael has been in a lot more, including the Ninja tv series which ran from 2019-2022. His full IMDB page with all of his work can be found below. You can also watch an interview on his work in the Ninjago TV series below: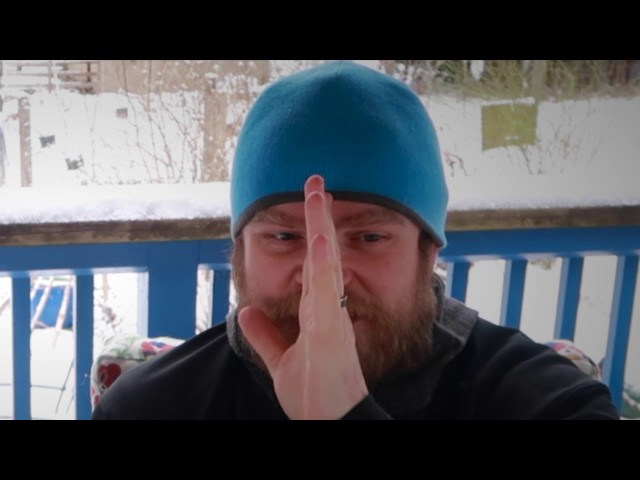 In the original game, the Merchant was played by Paul Mercier who voiced Leon, on top of the shopkeeper. However, in the remake, Leon is voiced by Nick Apostolides, who voiced the protagonist in the Resident Evil 2 remake as well.
Overall, the Merchant definitely has a different vibe than he did in the original game, but still retains some of the dialogue and vocal aspects that made him so iconic. Michael Adamthwaite definitely brings his own talent to the figure.
Now that you know who the Resident Evil 4 remake Merchant voice actor is you can also get to know the full Resident Evil 4 remake characters list, which is extensive. Our Resident Evil 4 walkthrough has even more guides on the game's iconic characters and gameplay tips to help you out if you are jumping in.