When is the Replaced release date? Set in an alternate version of America in the 1980s, in this 2.5D pixel art platformer with a dystopian world, you'll uncover the mysteries of Phoenix-City as an AI trapped in a human body. With a concept that intriguing, there are plenty of gamers eager to find out when Replaced is coming out.
Could this interesting and unique platformer make its way on our best games of all time list? Possibly, but first, we need the game to finally launch, and with it being available as part of the Xbox Game Pass games library when it finally comes out, we're hoping we can play it fairly soon.
Replaced release date window
Replaced is set to release in 2023 on Xbox and PC via Epic Games Store and Steam. The game will also be a day-one release on Xbox Game Pass, after a number of delays pushed the game out of its original 2022 window.
It's currently unclear when the game will release in 2023, however, Sad Cat Studios has been posting consistent development blogs within its Discord server, indicating that work is still ongoing for the game.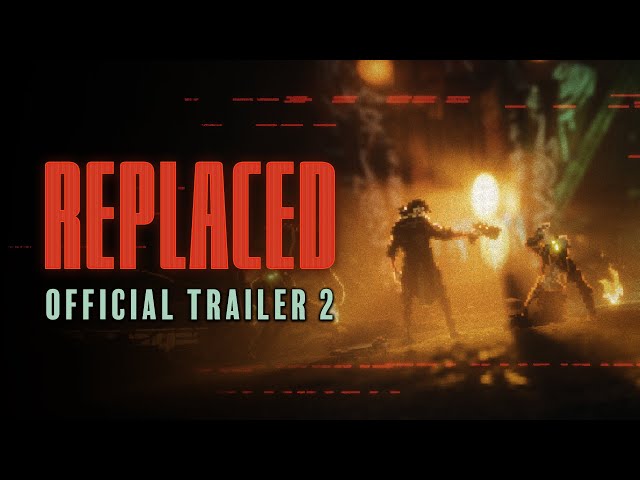 Replaced gameplay
Replaced is a 2.5D action platformer, with a focus on cinematic moments and free-flow combat within a pixel art world.
While there is a big focus on combat, as seen in the trailer shown during The Game Awards 2022, you'll also be finding yourself walking and climbing through new areas too.
Replaced story
Phoenix-City, the main city where Replaced takes place, is a dystopian world set in an alternate 1980s America. In Replaced, you play as R.E.A.C.H, an artificial intelligence trapped in a human body, as you learn what it means to be human in some of the worst conditions humanity has seen.
You'll uncover the mysteries of Phoenix-City and its rulers, who only see humans as a form of currency.
For those of you excited about the game, that's everything we currently know about the Replaced release date. This is one of the most interesting upcoming Xbox games right now, so there are not many games that will likely compare, but there are plenty of games in our best Xbox Game Pass games list to play while you wait.