The Rainbow Six Siege Operation Vector Glare release date is finally upon us, and Ubisoft has a load of spicy new content on the way. The latest Siege expansion promises new operator Sens, a brand new Team Deathmatch-exclusive map, Phase 1 of the competitive FPS game's Reputation System rollout, and much more.
Information surrounding Belgian-born Attacker Sens, their unique R.O.U. Projector System gadget, and the brand new POF-9 assault rifle they'll be touting have all been leaked in some capacity over the past few weeks, but now Ubisoft has officially confirmed what's actually arriving with the Rainbow Six Siege Operation Vector Glare release date, and what isn't.
So, if you want the full rundown of everything coming in Y7S2 alongside what has already found its way onto the internet, then read on. With the creation of a brand new squad, Wolfguard, it looks like we're also in for a whole host of fresh Siege lore to boot.
Rainbow Six Siege Operation Vector Glare release date
The Rainbow Six Siege Operation Vector Glare release date is June 7, 2022. The new expansion was officially revealed on May 22 at the Six Charlotte Major, after originally being announced at February's Six Invitational.
Rainbow Six Siege Operation Vector Glare release time
Though not confirmed by Ubisoft, there's a good chance the Operation Vector Glare release time will be 7am PDT / 10am EDT / 2pm GMT, as this was when Demon Veil arrived back in March.
Rainbow Six Siege Operation Vector Glare operator Sens
With a new Rainbow Six Siege expansion comes a brand new operator, Sens. "A brilliant tactician from Belgium with military experience and training in psychology", according to Ubi, Sens is an Attacker with a very unique gadget indeed: the R.O.U. Projector System.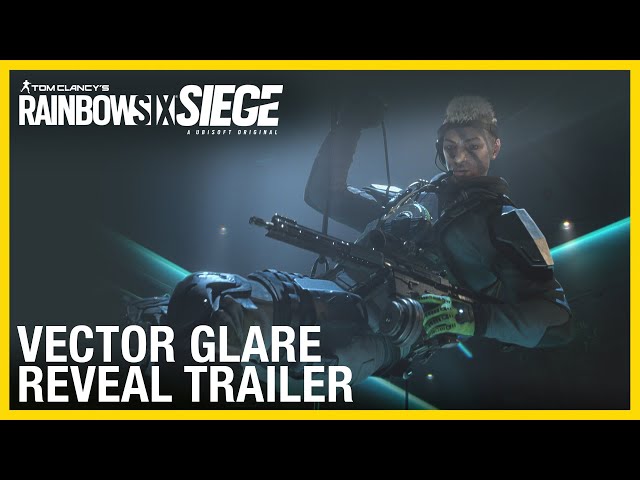 When deployed, Sens's gadget sends out a wheel that "travels in a straight line [and deflects off of walls] to leave behind small projectors, and self-destructs after a set amount of time." These projectors create a wall of light that blocks line-of-sight. If used properly, this new gadget can cut off key sightlines and allow you or a teammate to reposition, but be aware that this wall will not block projectiles.
A low speed, high health operator, Sens can be kitted out with either the brand new POF-9 assault rifle or the 417 as their primaries, with the SDP-9 and GONNE-6 serving as their secondaries. For their secondary gadgets, Sens can opt for a Hardbreach Charge or Claymores.
Rainbow Six Siege Operation Vector Glare Wolfguard squad
During the 2022 Six Invitational, Ubisoft announced that the Rainbow Six Siege operators will be split into specialised squads. The first of these squads being introduced in Y7S2 is Wolfguard Squad, "the world's foremost humanitarian military unit known for its compassionate and careful approach."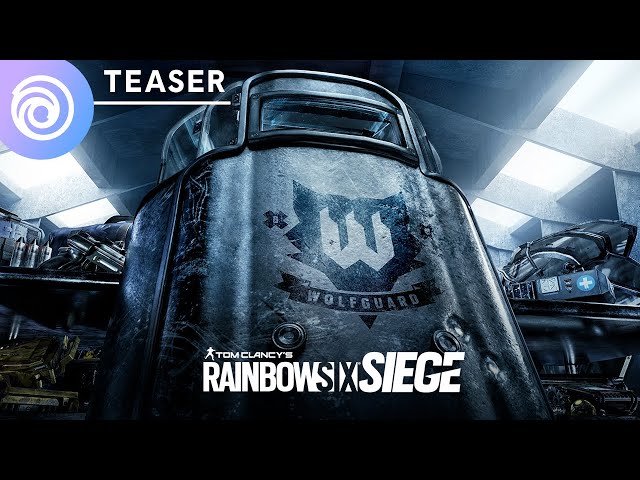 Led by Doc, each of Wolfguard's members – Bandit, Castle, Clash, Frost, Melusi, Montagne, Noman, Sens, Thunderbird, Twitch, and Ying – "are trained in field medicine and specialise in protection of some kind."
Creative director Alexander Karpazis says the decision to divvy up Siege's operators is an important one, as it will allow the studio to "tell stories about these operators in the field" – something he says we'll get to experience at the beginning of the new expansion.
Rainbow Six Siege Operation Vector Glare operator changes
Players will be pleased to know that a third secondary weapon option has been either added or returned to a selection of operators:
Amaru – ITA12S
Clash – P10C
Dokkaebi – CZ75 Auto
Glaz – Bearing-9
Gridlock – SDP-9
Kali – P226
Tachanka – Bearing-9
Additionally, Glaz is getting a speed buff. The Russian Attacker will now zoom around as a three-speed operator, up from two.
Rainbow Six Siege Operation Vector Glare new Team Deathmatch map
Operation Vector Glare will bring with it the first new and exclusive Team Deathmatch map, Close Quarter. Set in a Greek training facility, senior level designer Jeremy Dowsett says the new map will naturally have a "different feel" to bomb-planting maps, with "looser angles" and "much faster, chaotic gameplay."
Devoid of defensive setups, the new Team Deathmatch map will focus more on movement, with a fast flow to it that will get players nice and warm before they jump into ranked play.
Rainbow Six Siege Operation Vector Glare Player Behaviour
To help deter unruly players from team-killing, Ubisoft is finally rolling out Reverse Friendly Fire. To ensure players have a better element of control over the match cancellation process, the studio is making a few tweaks. Finally, Privacy Mode is getting a public release.
Reverse Friendly Fire
Operation Vector Glare will see Phase 1 of Siege's long-awaited Reputation System roll out. The major proponent of this that will arrive in Y7S2 is Reverse Friendly Fire to stop malicious players from killing their teammates.
After two warnings are issued to the offending player they will no longer be able to damage their teammates, and will instead begin taking damage themselves. Those penalised will then have to play multiple matches without injuring teammates before the sanctions will wear off.
Match cancellation
Ubisoft will be updating to Siege's match cancellation system in a way that will help prevent players from misusing it. Though details are thin right now, the tweak to the system will hopefully grant players a greater level of control over the process, "from the initial request to the match cancellation itself."
Privacy Mode
Y7S2 will roll out the Privacy Mode settings originally offered to a select group of players back in January on a public scale. Now, players will be able to set a nickname of their choice when queuing for games, providing anonymity. Additionally, the abilities to hide your avatar, rename other players, and hide matchmaking information will also be granted.
Rainbow Six Siege Operation Vector Glare onboarding
To help new (and even existing) players get used to Siege's weapons, operators, and general systems, Ubisoft is implementing two brand new tools: Shooting Range and operator guides.
Shooting Range
Assistant game director Christopher Budgen says that the Shooting Range – an upcoming addition to Siege in Y7S2 – "is a great tool to learn the specifics and characteristics of each weapon, the different attachments, and the different situations that they perform best in. This practice tool, Budgen says, will also be great for helping players get to grips with tweaks and changes in the Rainbow Six Siege patch notes.
Every operator will be available in the Shooting Range – regardless of if players own them or not – so they will be able to get a feel for what each one does, and figure out which loadout on each operator matches their playstyle best.
Though Operation Vector Glare will only include a Shooting Range with a single lane, Budgen says Ubisoft has big plans to expand the range, and add further lanes and optimisations to it down the line.
Operator Guides
From the operator album, players will now be able to access operator guides. This looks to be a great addition for new and returning players who are looking to get a more comprehensive rundown of how an operator works.
Each guide offers visual examples of how to make best use of each operator and their gadgets, as well as strategies for attacking or defending. Additionally, guides will go over core Siege mechanics, such as droning and rappelling – something the less Siege-savvy Loadout-ers are looking forward to getting their mitts on.
Rainbow Six Siege Operation Vector Glare Yakuza bundles
Fans of SEGA's Yakuza series will be excited to hear that two new bundles based on two of its most iconic characters are on the way – one inspired by Kaoru Sayama for Hibana, and the other inspired by Kiryu Kazuma for Echo. In the future, Echo will also be getting an elite skin inspired by another Yakuza character. There are no further details yet, but our bets are on none other than Goro Majima.
Rainbow Six Siege Operation Vector Glare additional updates
In response to player feedback regarding screen shake, a new accessibility option to adjust its intensity is being added in Y7S2. Players will now be able to choose between the default amount of shake, a reduced amount, or turning it off completely.
On the esports side of things, operators will now be available in pro play as soon as they release. The current system locks new operators away for the first few months of their release to ensure there aren't any major bugs or balance issues that could jeopardise the health of competitive play.
However, Ubisoft now feels its release pipeline is solid enough that these issues won't occur, giving teams instant access to a new weapon in their compositional arsenals.
The other major change coming that will mainly benefit the pros is the introduction of a tactical timeout feature in custom lobbies. Now players and coaches will be able to call for a timeout. Presumably, this will only be usable between rounds.
Finally, Ubisoft is rolling out a new incentive-based system which rewards players and the pals they bring back to Siege who haven't played throughout Year 7.
The Squad Up Program will allow current and returning players to snag all sorts of goodies, including "Year 6 operators, a new exotic weapon skin, or other fallback rewards including Battle Pass points if they already own those operators" for the squad leader, and a Year 4 or 5 operator for returning players.
Fallback rewards will still apply for returning players who have those operators, and rewards will only become available after five matches are completed together.
Once returning players have completed the program, they themselves will be able to refer their own friends as a leader in order to get those spicier rewards.