It may surprise you to hear that you can play a 16-year-old Star Wars in glorious 4K resolution at 60 frames per second, but it's true. It's not a remaster or a remake, either, it's a re-release of LucasArts and Aspyr Media's 2005 FPS game Star Wars Republic Commando.
In the original game, released for the OG Xbox and PC, set you on a series of tight battles to keep order for the Republic. You're equipped with state-of-the-art upgradeable clone armour and weapons, and most importantly you have the rest of Delta Squad at your beck and call.
Utilising your allies well and giving them orders is key to success, but we won't go into a full review of a game that you likely played when it came out one and a half decades ago. However, the day one patch for Republic Commando has provided an insight into the quality of the port, which renders the classic game playable on Sony consoles for the first time. Could this be one of the best PS5 games? We can't say for sure, but we're certainly looking forward to playing it again.
Players jumping into Delta Squad's cloned shoes on a PlayStation 5 are in for a treat, as the game will support 4K rendering resolution on the next-gen console. Obviously, this doesn't mean that the graphics will undergo a massive improvement compared to the original (or to the PS4 Pro version, which renders at 1440p), but it means that the game won't be upscaled for 4K monitors or TVs.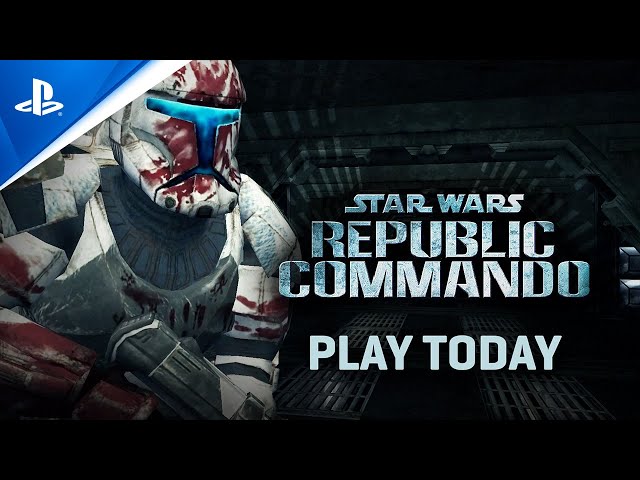 While it's not quite true 4K, the result will look much nicer than simply plugging your old Xbox into your brand new TV, and is a welcome addition to the game on day one. Other updates include improving audio quality and reducing controllers' dead zone sizes, which will make for a smoother experience for all.
Here's hoping that Republic Commando's next patch will add in full use of the DualSense's haptic feedback and adaptive triggers for the variety of weapons you can use.