Blue Box Game Studios announced its PS5 exclusive survival horror game Abandoned yesterday, along with a suitably creepy trailer and promotion across all the usual Sony channels. However, the small Dutch studio has had to fend off an even stranger allegation – that it is Hideo Kojima in disguise.
The rumours started as soon as the trailer was released, largely because of the lack of Blue Box Game Studios' online presence. The developer's official Twitter account hasn't tweeted in five years, and its only other projects seem to be a 2015 Kickstarter campaign (which was cancelled due to the company securing private funding) for a game that never released and a mobile game called The Whisperer.
Furthermore, the studio's website is under development and currently only displays a message denying that it is the legendary game director, outright stating that it has "no association with Hideo Kojima." It's all a bit weird, but why do people think that Blue Box is the famous Japanese auteur? Well, he's got previous.
In 2012, Kojima created the fictional Moby Dick Studio and character of company head Joakim Mogren in order to promote Metal Gear Solid V: The Phantom Pain. He pulled a similar trick with the infamous PT demo, which was billed as being made by an indie studio before Kojima revealed it was his creation.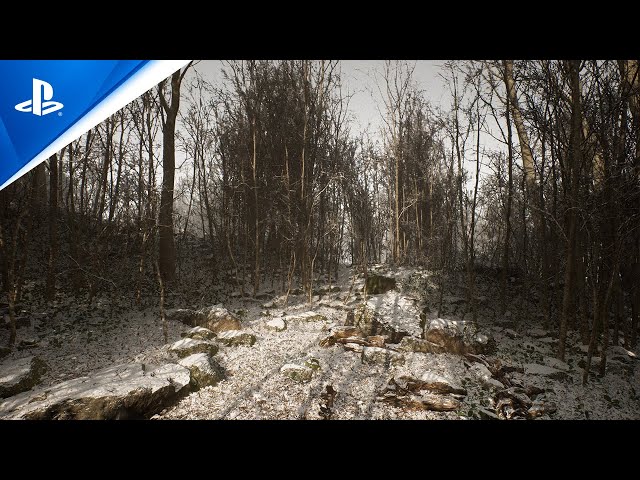 You can see why people might think that the iconic director is turning his hand to another horror title and using tricks he's tried before. However, Jeff Grubb at VentureBeat says that sources tell him that Kojima is "in talks with Microsoft" about publishing his next game – which means it probably won't be a PlayStation exclusive.
While it would be an impressive reveal if Hideo Kojima tore off a comical moustache and prosthetic nose to announce that he is the mind behind Abandoned, but it appears that will not be the case.
We contacted Blue Box Game Studios to ask whether it is flattered or disappointed with the comparisons to the Silent Hill director, but nobody from the studio has responded at the time of writing.