It's safe to say that Overwatch 2 has suprised fans with the announcement that a One Punch Man collaboration was coming to the hero shooter – and now the Overwatch 2 One Punch Man event start time and the release time for the event's skins is almost upon us. That means there will be some new anime-themed cosmetics to spend your coins on – and, with any luck, some interesting in-game challenges to complete.
However, as of right now, we only actually know about two Overwatch 2 One Punch Man event skins: Saitama Doomfist, and Terrible Tornado Kiriko. Looking at the trend of update times for this game, the Overwatch 2 One Punch Man event start time is 11:00 PST / 14:00 EST / 19:00 GMT on March 7. This is when the Overwatch 2 Season 3 update dropped – and we should see Blizzard stick to a similar schedule when it comes to content updates like this one.
But, it's still worth taking this with a pinch of salt. Blizzard has not confirmed exactly when this event will begin and it's important to remember that these things are fluid; sometimes there can be issues and, on occassion, these sorts of things do take longer than intended.
With that in mind, though, Blizzard has a track record when it comes to Overwatch 2 of timely updates – as the aforementioned Season 3 update shows. So, chances are, you'll find all the One Punch Man collaboration content in-game at the aforementioned release time.
If you're wondering what you're in for, we know a little bit about what to expect. Ahead of the release time, this Xbox Wire blog post has explained that the Terrible Tornado Kiriko skin is going to be available in a 2,100 coin bundle that includes a victory pose, and a name card. We're under the impression that the Saitama Doomfist skin will arrive in a similarly-priced cosmetics bundle.
You can get a glimpse of this Doomfist skin in the video below: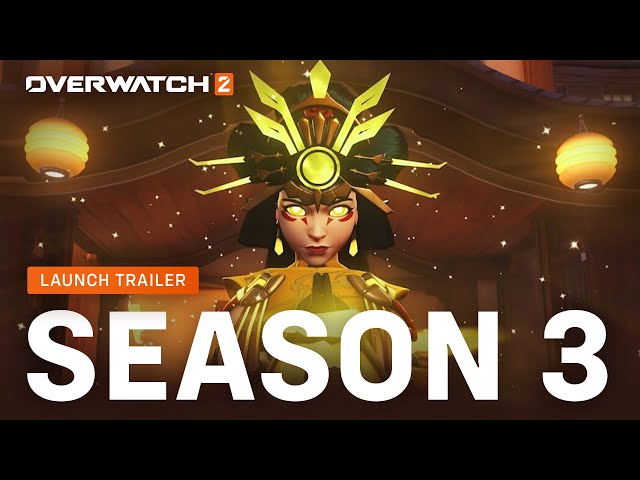 The Overwatch 2 One Punch Man event is already being praised for the Fortnite-style approach it seems to be taking, but we don't know whether this collaboration will extend beyond cosmetics – even though a lot of people are convinced it will do. So, while we do have Overwatch 2's Battle For Olympus as a guideline, it's important to keep expectations tame until the update arrives.
Much like Overwatch, Overwatch 2 has the potential to be one of the best competitive FPS games out there right now. But, there are still a lot of fans to win over. So, maybe Blizzard should work on keeping our Overwatch 2 tier list changing and exciting collaborations and in-game events in the meantime.