Free-to-play hero shooter Overwatch 2 is right around the corner and Blizzard is preparing players by detailing what fans can expect to see from the new and improved competitive experience when they boot up the game for the first time come the Overwatch 2 release date. With a new placement match system being implemented and the change from basic SR to Skill Tier Divisions coming, there's a lot to look forward to – and a lot to get your head around. However, one thing worth mentioning specifically is this: Overwatch 2 is going to delay your skill decay in-game if you have taken a bit of a break.
We know this sounds a little too nice to be true, but there's actually quite a logical reason behind Blizzard's decision to delay a player's skill decay based on the time between competitive games – and it should, in theory, improve everyone's experience in-game.
In a blog post detailing all the updates coming to competitive play in Overwatch 2, Blizzard explains that "players who haven't played recently" are essentially less likely to be at the skill level their Skill Tier Division demands.
So, "to account for this and make matches fairer, players who haven't played in a while will find their internal matchmaking rating lowered to help us re-evaluate and determine their current skill level". There's currently no information stating just how long you need to be away before you find yourself with a lowered internal matchmaking rating, but we can imagine that this will be on something of a sliding scale to help players who have been away for more time than those who have taken a shorter break from Overwatch 2's competitive playlists.
In addition to this rather unique feature, Blizzard is reportedly going to start adjusting the aforementioned internal matchmaking ratings more frequently for players who benefit from a lowered internal matchmaking rating – due to taking a break. In theory, this tweak should help returning players find their feet in the appropriate Skill Tier Division sooner rather than later. However, whether that's how this all plays out remains to be seen.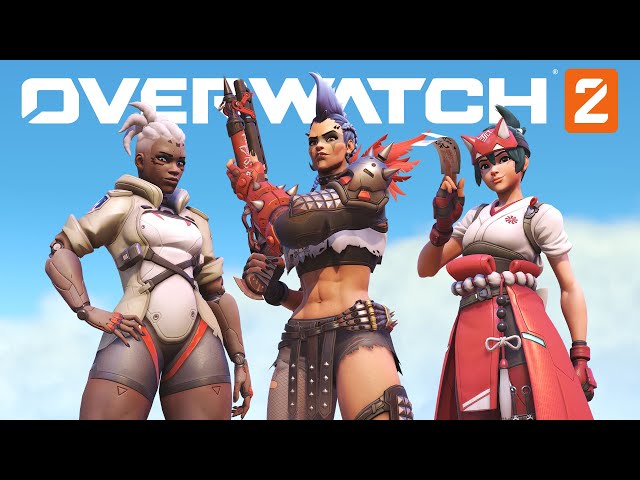 Whatever the end result may be, this is far from a definitive update to the competitive matchmaking system coming in Overwatch 2. We're confident that Blizzard will address any issues that arise from this decision – we just hope that the change to Skill Tier Divisions over SR is a good one.
If you're looking forward to this game, you'll be pleased to know that the Overwatch 2 console preload time is around three hours before launch – and that Overwatch 2's Kiriko might be a better sniper than Ana or Widowmaker. But, whether you're starting out by focusing on how to unlock all the new Overwatch 2 heroes or not, there's going to be a lot to look forward to.