Map variety is the spice of life in games like Overwatch 2 or Modern Warfare 2. Busan, Hollywood, and Nepal have their moments of fun, but as many of the maps featured in the first Overwatch game, some players might be looking for a new locale to do battle within. The first ever community-made map Talantis is now available in Overwatch 2, but despite the collaborative effort to bring it to life, the map's design isn't flying over well so far.
Venturing over to the Overwatch 2 subreddit to illustrate their woes with Talantis, Redditor 'FabulousDave2112' expresses that "the new Talantis map is hilariously awful. I've tried playing a few games on it but holy hell, it's like a massive FFA Deathmatch map designed to fulfil the wet dreams of every Widow main with no consideration for actual Control gameplay."
Though the map has some positives to reflect on, the Redditor still feels the negatives outweigh them: "Like they accidentally put a Control point in the middle of an infinite expanse of sightlines and bizarre layouts. The directional jump pads are a cool idea, but that's about the only thing worth taking from that scrap heap mess of a map."
However, they do claim "it would actually be a really great FFA map" in the future, but Talantis' "design is just so contrary to anything related to King of the Hill gameplay." Taking the Redditor's negatory response onboard, defenders of the map are already present in the Overwatch 2 to clarify how the map came to be.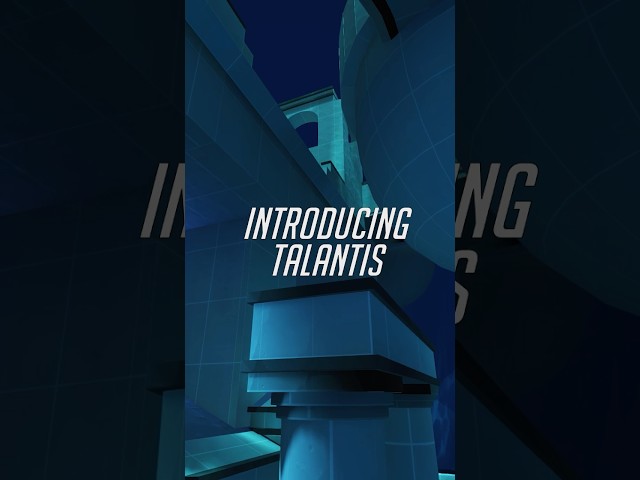 "Uh yeah, because it was made by Twitch viewers in 2 hours and is not meant to go to live," jokes 'xX500_IQXx' in response. Other likes 'TerrorFirmerIRL' are appreciative of the map's old-school feel: "It reminds me of playing something like Quake or Unreal. I only played two rounds but I enjoyed how silly it is."
Talantis was created in conjunction with Blizzard Entertainment during a Twitch Makes Overwatch livestream. "Senior game director Aaron Keller, art director Dion Rogers, and community manager Andy Belford all followed your suggestions to build a one-of-a-kind, non-canon Control map that's surely a death trap for nearly every Overwatch hero," the developer explains in an official Overwatch 2 blog post.
According to the developer "the community will be able to play this Talantis map for a limited time today through May 8." Aaron Keller, Dion Rogers, and Overwatch League head Sean Miller recently played the map for themselves, which can be viewed on Twitch here. If you fancy playing it for yourself, don't forget to get hold of your free Overwatch 2 Twitch Prime rewards in the process.