Hockey fans, especially those of us on the other side of the pond, always look forward to the latest NHL game release – and this year it's no different.
NHL 23 will be EA's second pass at building its premier hockey game with the Frostbite engine, bringing next-gen performance to the fore. NHL 22 delivered visual upgrades and player animations, but fans and reviewers alike felt the title was half-baked. We hope the upcoming NHL 23 release date builds on the base that NHL 22 put using the new game engine and that it makes full use of the extra horsepower on the PlayStation 5 and Xbox Series X|S.
Most importantly you are probably curious about what has been announced for this year's game and what you can expect. Continue reading below for a roundup of everything announced so far.
NHL 23 release date
NHL 23 will be released on October 14, 2022. That's according to the game's store page, where you can pre-order the game.
NHL 23 Features
NHL has matured in over the years, with four main offerings. Chel (hockey slang for the NHL game series) is back once again and provides the most connected experience yet.
Franchise Mode is the classic NHL career mode experience. You can start as your favourite team, or run an expansion draft and become the 33rd NHL club. Skate your way to the Stanley Cup whilst signing players, developing future talent and managing that all-important salary cap.
Ultimate Team also returns, this time with women's players available in HUT, with mixed rosters with the men.
NHL 23 is available in both standard and deluxe X-Factor versions. X-Factor allows three days early access to the hockey game, NHL Points, choices of HUT Team players, and various boosts.
NHL 23 platforms
NHL 23 is available on PS4, PS5, Xbox One and Xbox Series X|S.
Standard editions of the game are predicted to cost £59.99 on last-gen consoles and £69.99 on next-gen consoles.
It's a shame that NHL 22 was not available for PC gamers via Origin, and unfortunately, it looks like PC players won't be getting their hands on the game this year either.
NHL 23 Cover star
EA has announced that NHL 23 will have two cover stars this year. One of them is Anaheim Ducks centre Trevor Zagras. The other cover star is Team Canada forward Sarah Nurse.
They both appear on the X-Factor and regular editions of the game.
NHL 23 trailer
Below, you'll find the first glimpse of what you can expect with the new cross-play-enabled NHL 23. While not an extensive trailer, it shows off some of the new gameplay and discusses some of the gameplay features.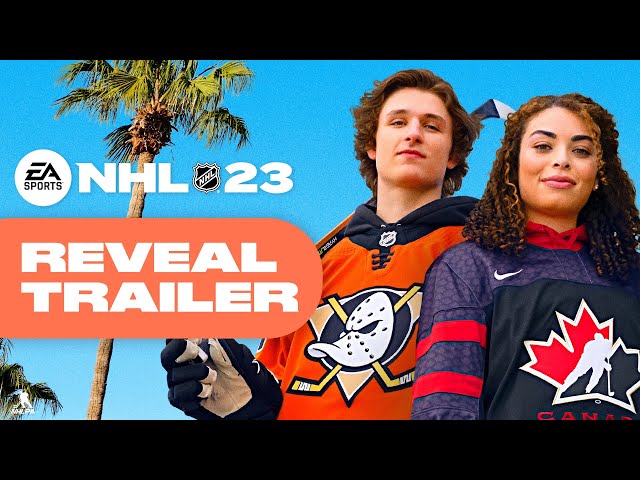 The gameplay trailer then dives into more detail about those features, including the new Last Chance Puck Movement, various team strategies, X-Factors, AI and more.
EA also touches on the community feedback they have taken into account: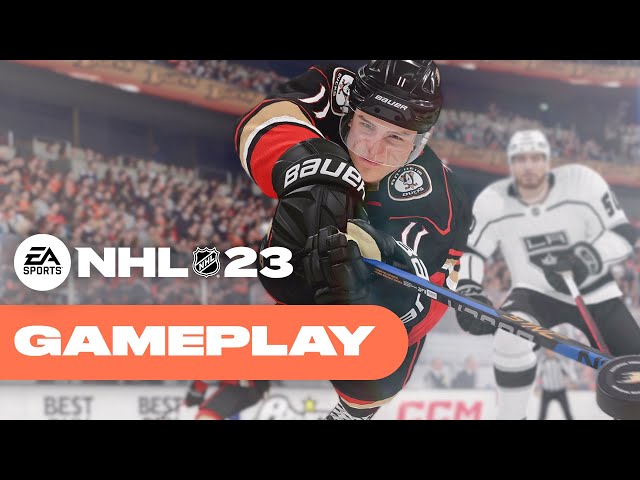 So there you have it, everything we know about NHL 23 so far, including the NHL 23 release date. For now, though, find a game to play in the meantime from our lists of the best PS5 games and best Xbox Series X games – we promise it's worth it.