Borderlands fans have been treated to brand new footage from the upcoming choice-based adventure spinoff New Tales from the Borderlands. Developer Gearbox Software showcased 18 minutes of never before seen New Tales from the Borderlands gameplay at this year's event, giving players a better flavour of its story, characters, and systems, which includes combat in the form of figurines fighting.
Throughout the footage – which revolves around leading New Tales from the Borderlands characters Anu, Octavio, and Fran (here's a character trailer Gearbox also threw in) – the importance of taking care when making decisions, and being spritely during Quick Time Events (QTEs), is made clear. According to a press release, both elements can dramatically alter not only how your journey ends, but when it ends – beware.
This is exemplified during a combat segment with a Badass Superfan, who catches Octavio trying (and failing) to do his best Solid Snake impression. After throwing down their Vaultlanders – plastic model combatants which constitute the game's combat – the player must quickly beat the opponent in a button-mashing fighting game to end the confrontation with the upper hand.
This new combat is brand new for this adventure, as any combat sequences from the original Telltale game were rolled into standard QTEs.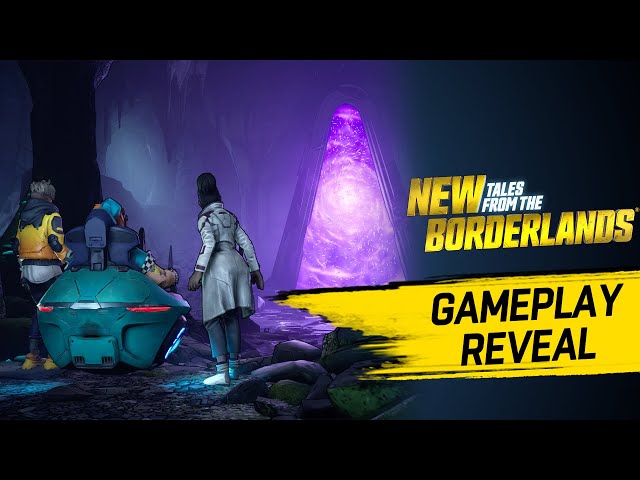 Of course, the Metal Gear stealth sequence isn't the only pop culture reference made during the footage – we challenge you to see how many you can spot – as New Tales from the Borderlands clearly retains the series' style of humour. And, the small figurines, which you can grab more of for winning fights, are another example of Gearbox's trademark tone and style within this new adventure.
Having checked out the gameplay, we're now even more excited for the New Tales of the Borderlands release date to roll around. And, naturally, we can't wait to meet the 'adorable' Juniper the Ratch… you'll have to watch the footage if you haven't already to see her.