Alongside the plethora of mainline Pokémon games, fans of the long-running RPG franchise often cite developer Spike Chunsoft for its exceptional Pokémon Mystery Dungeon games. Since 2005 Pokémon players have seen numerous games emerge, but there has been silence on the Mystery Dungeon front since 2020. Now, as Pokémon Day approaches, a brand-new Pokémon game could mark the return of the Mystery Dungeon series.
Pokémon fans gather around, as Universo Nintendo journalist 'Necro Felipe' highlights that a mention of developer Spike Chunsoft can be seen buried within backend data on the Pokémon Together website. As seen in their tweet, the line of data in question reads as follows: "copyright_text_spikechunsoft […] 2023 Spike Chunsoft." The mention of the acclaimed developer is a curious addition and seems apt considering that Pokémon Day is imminent.
However, any mention of a specific game has yet to be discovered within the website's backend. Despite this, it is possible that a remaster of a previous Mystery Dungeon title could be on the cards – that is if Nintendo wishes to follow suit with the ongoing trend of remakes and remasters.
Naturally, the most logical step forward would be a follow-up to 2020's Pokémon Mystery Dungeon Rescue Team DX.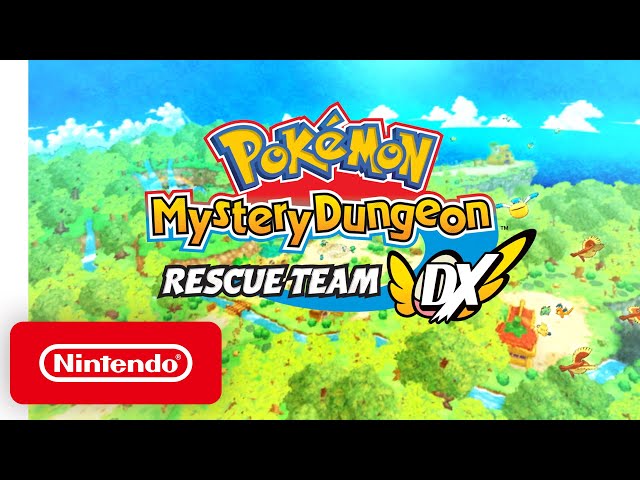 The previous Mystery Dungeon title was released back in March 2020 and was a remake of the 2005 game Pokémon Mystery Dungeon Blue Rescue Team and Red Rescue Team. Its status as a remake was particularly notable for being the first of its kind when it comes to Pokémon spin-offs. Equipped with a new visual aesthetic, players also saw fresh features such as Mega Evolution, auto-mode, and auto-save arrive with the remaster.
Yet, despite its mostly positive reception, word of a sequel has evaded Pokémon fans for the last three years. Meanwhile, players have been digging into Pokémon Scarlet and Violet. If you haven't made the leap over to these games yet, then we recommend checking out the best Pokémon Violet Pokémon for battling foes in Paldea. Alternatively, the best Pokémon Scarlet Pokémon will cover you for taking on opponents too.
We've even ranked the best and worst Pokémon Scarlet and Violet designs – but be prepared, the list can be a bit spicy for ardent Pokémon fans.