Marvel's Midnight Suns is on the way and superhero fans will be pleased to know that Firaxis Games has just released a new cinematic trailer which confirms that fan-favourite web-slinger Spider-Man is joining the Marvel's Midnight Suns roster as a playable character! It wouldn't be a Marvel game without him, right?
Following the announcement of its' delay, Firaxis Games has been hard at work building on the exciting first footage we saw of its' superhero-based tactical RPG ahead of the revised Marvel's Midnight Suns release date – and, now, we're finally reaping the rewards. Whether you're a fan of Disney's Marvel Cinematic Universe, the Marvel Comics universe, or Firaxis Games' other tactical RPGs (like XCOM), you're going to want to keep your eye on this game.
During 2022's impressive Summer Game Fest showcase, hosted by everyone's favourite gaming presenter Geoff Keighley, Firaxis Games debuted a new blockbuster cinematic trailer for Marvel's Midnight Suns – and Spider-Man isn't the only new face that this footage confirms for the Marvel's Midnight Suns characters list. Scarlet Witch appears to be joining the roster too, following leaks.
In the new cinematic trailer, which you'll be able to see below, we get another glimpse of Marvel's Midnight Suns in action. To make matters a little more interesting, this footage gives us our first look at corrupted versions of Venom, Sabretooth, Scarlet Witch, and the Hulk. There's no information on which of these will be playable at launch – but there's always a chance that, if they're not, we might see them as DLC later down the line.
Either way, it's an exciting insight into what we can expect when the game launches later this year.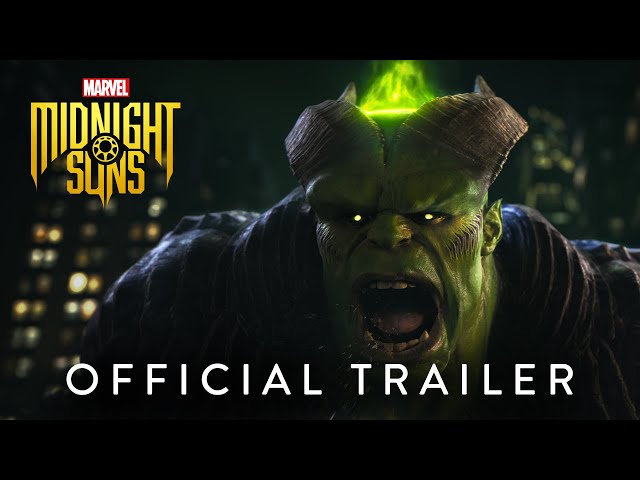 Marvel's Midnight Suns is going to launch on October 7 and players will be able to buy one of four editions, each with bonus content and additional cosmetics. The Enhanced Edition will contain a next-gen version of the game alongside five premium cosmetic skins. The Digital Plus Edition will include 11 premium cosmetic skins – and a next-gen version of the game – and the Legendary Edition comes with all of that, an additional 12 premium skins, and access to the Season Pass.
This is, of course, just one of a number of exciting announcements to come out of the Summer Game Fest – and that's just one of the first shows of the summer, too. Check out our Summer Game Fest 2022 schedule to keep up to date with what's going on.